Katherine Heigl has found her forever person in her husband Josh Kelley.
The pair first crossed paths on the set of Kelley's "Only You" music video in 2005, in which Heigl starred. They got engaged and married within three years' time, and now, they're the proud parents of three children. They share daughters Nancy Leigh "Naleigh" Mi-Eun and Adalaide Marie Hope, both of whom they adopted, as well as son Joshua Bishop.
The couple now live a quiet life away from the hustle of Hollywood and are raising their three kids in Utah.
In addition to being his life partner, Heigl also serves as Kelley's muse. The Firefly Lane actress has made several cameos in his music videos over the years and even posed for the cover of his album, My Baby & The Band.
RELATED: Yvette Prieto,Get to know more about Michael Jordan's…
"She's so great," Kelley told PEOPLE of his wife. "We're both kind of carbon copies of each other in some ways, and we have our differences, which makes things fun and exciting."
So, who is Katherine Heigl's husband? Here's everything to know about Josh Kelley and his relationship with the actress.
He is a pop-turned-country musician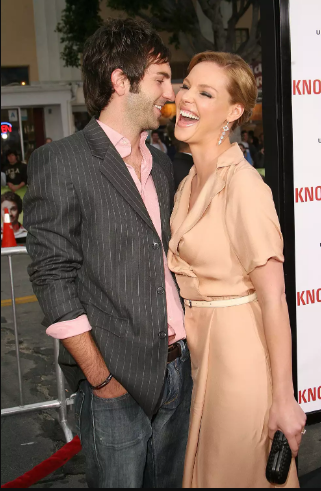 Kelley broke into the music scene with hits like "Only You" and "Amazing." In 2010, he left the pop-rock genre behind for a career in country music when he signed with MCA Nashville. Since then, Kelley has recorded over 10 albums, two of which came out during the pandemic. Speaking with Entertainment Tonight in 2021, Kelley said that he runs new music by his children before anyone else.
"My 12-year-old Naleigh, she'll sit next to me and I'm like, 'What do you think of that mix?' and she goes, 'It sounds a little bass heavy to me.' Naleigh is a scary genius and We are frightened of her. he said with a laugh. "I think she's running the whole show."
He and Heigl met on the set of a music video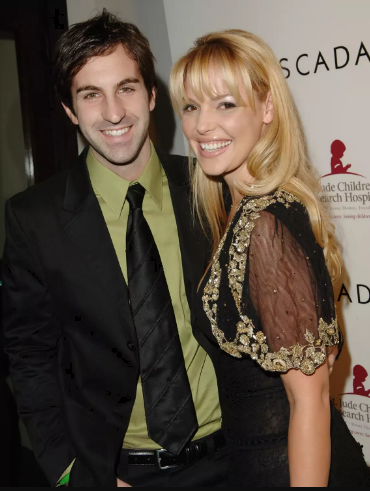 The pair met while filming the music video for Kelley's 2005 single "Only You." Heigl, who was on the precipice of winning an Emmy for her role on Grey's Anatomy, starred as her future husband's love interest in the video.
"I remember the day we met: May 24, 2005," Kelley recalled to Billboard. "I had just bought a house here in Nashville. The day after I signed the papers, I had to fly back to L.A. to do this music video."
He added, "I showed up that day, we started doing our scenes together, and we just hit it off. We've been together ever since that day."
They got engaged the following year in 2006.
His brother is part of a famous country band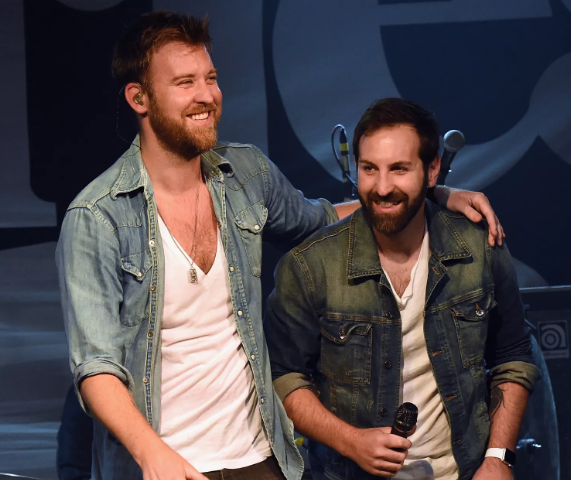 Charles Kelley makes up one-third of the country music band Lady A and also happens to be Josh's younger brother. In an interview with The Boot, Charles said that his big brother inspired him to move to Nashville and chase his music dreams.
"He let me stay at his place for a year, rent-free, living like kings. Without him, I don't think I would have done it. I really don't," Charles said. At the time, Charles was working for their brother John's construction business in North Carolina but secretly envied Josh, who had moved to Nashville "on a whim" the year prior.
"[Had I stayed,] I think I probably would have done what I was doing and maybe had a little band on the side, for the fun of it, just to get that feel, get that artistic side of me out," Charles added.
He and Heigl got married at a luxury snow lodge in 2007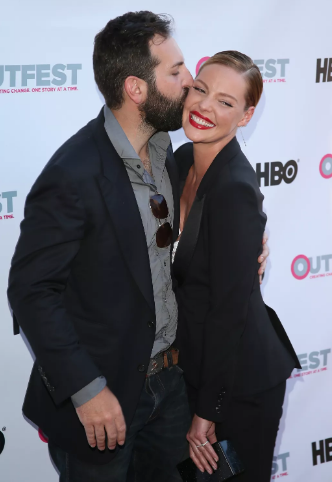 On December 23, 2007, Kelley and Heigl exchanged vows at Stein Eriksen Lodge, a posh ski resort in Park City, Utah, in the presence of family and friends. Actresses Kate Walsh and T.R. Knight, who costarred with Katherine Heigl on Grey's Anatomy, also attended.
Heigl chose a specially crafted ivory silk Oscar de la Renta gown for her special day. She matched the crimson dresses of the bridesmaids by painting her nails a flaming red. According to a source who spoke to PEOPLE, Kelley and Heigl created their own vows, and the bride entered the church to the accompaniment of a cellist and a guitarist playing an acoustic song that Kelley had written.
In an interview with PEOPLE, Kelley explained that the goal is to prove to the person you love that you are capable of making the ultimate commitment.
He and Heigl share three children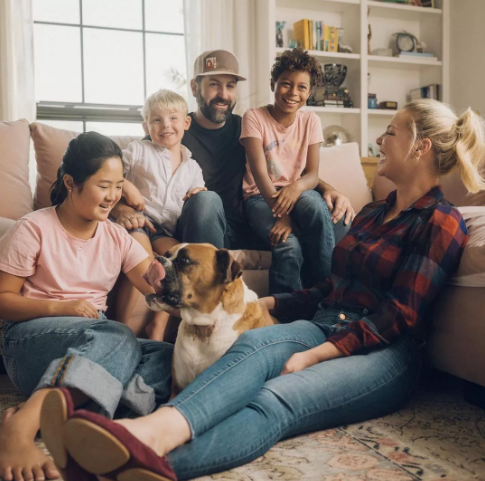 When they adopted daughter Naleigh from South Korea in 2009, the couple became parents for the first time. When daughter Adalaide was added in 2012, Naleigh was upgraded to big sister. Joshua, who was a bit of a "surprise," as the actress told PEOPLE, was born to Kelley and Heigl in 2016.
In a recent interview with PEOPLE, Kelley said of fatherhood: "I always thought I'd be afraid, but I'm ready… I believe I've accomplished more in my lifetime than the majority of others. I'm prepared to establish my Kelley empire, have a family, and settle down.
RELATED: Maja Janeska Death: What caused the death of the…
The five members of the family now call Utah home, and Heigl periodically posts pictures of their kids on social media.
He and Heigl raise their kids out of the spotlight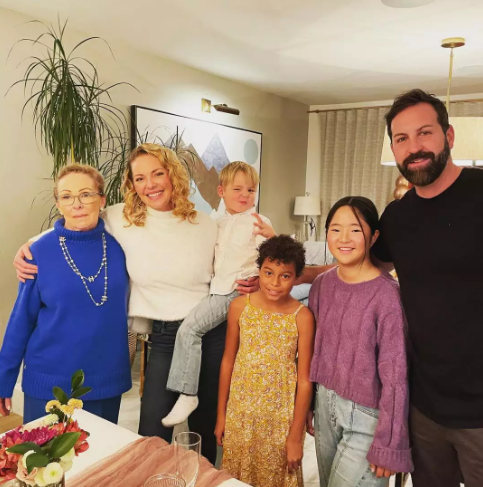 Heigl packed up her life in Hollywood after her time on Grey's Anatomy and her successful run in rom-coms and relocated to Park City, Utah, with Kelley and their three children. Heigl said in an open conversation with E! News that being a resident of Los Angeles made it more difficult for her to be present at home and in her children's lives.
She said, "I didn't know how to raise them in Los Angeles, so I felt like I could do it here." "I could be more aware of the things that frighten me, the types of friends they have, the places they go, the kinds of activities they engage in, and what the hell they're doing on their phones," the speaker said.
He and Heigl have a zoo of animals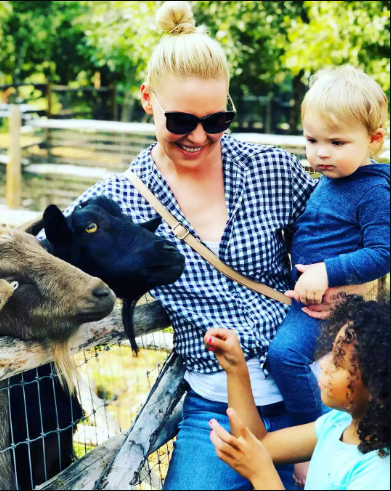 Heigl and Kelley have a lot on their plates. The couple also has three cats and eight dogs in addition to their kids. Regarding their brood of pets, the 27 Dresses actress quipped with PEOPLE, "I think my children are really overwhelmed." "Now I feel horrible. In addition to my work, there are eight dogs, three cats, three kids, this house, and so on. What did I just do?
Heigl continued, "I believe the kids are feeling very much [like] they live in a zoo at the moment. Even though that might be the case, Adelaide might end up becoming a veterinarian.
She is excellent with dogs. Who knows what she will be when she grows up—she is just 11 years old. But she is indecisive.
He and Heigl are teaching their daughters how to set boundaries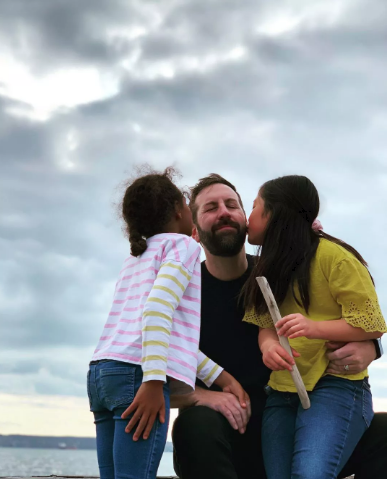 Heigl is making an effort to teach her daughters Adalaide and Naleigh that "it's necessary" to set limits and stand up for themselves when they get older. Heigl stated to NewBeauty in an interview about mental health and parenting, "I don't want to make it a gender issue, but I do think there is this under-the-radar, unsaid, collectively understood vibe that women are meant to be 'pleasing.'"
It's simply this strange, innate social phenomenon, and I see it in my young girls. There is a clear message of 'pleasing everyone, except yourself,' which is something I am definitely not teaching them to do, but they are taking it up someplace, she continued.
It's not your duty to make decisions,' Heigl said she frequently tells her eldest.
He enlists Heigl's help with his music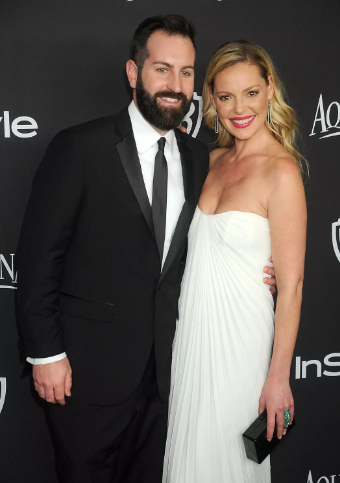 Nine years after dropping the music video for "Only You," Kelley and Heigl professionally reunited to shoot the music video for "It's Your Move," the leading single off Kelley's 2016 record, New Lane Road. Heigl not only starred in the video but directed it as well. In a conversation with Kelley said it only felt right to have his wife so heavily involved in the project, considering he wrote the song about their first fight.
We made an attempt to recreate the first fight's opening exchange. Going back to that is difficult, Kelley added. She can, in fact. She is a fierce actor. Heigl "came up with the whole treatment," he continued, adding it was her idea for them to appear in the music video as just the two of them.
RELATED: Who is Prettyboyfredo? Everything About The Internet…
"Those who were there in the first place are the best people to be in it," Kelley spoke of the concept. It was fantastic. She had this entire book prepared, complete with all the looks and descriptions of how each transition would appear. Nobody working on the set had to ponder their duties.