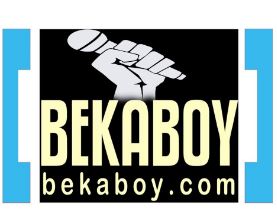 Cookie policy
At Bekaboy Website we take your privacy very seriously. We fully appreciate and respect the importance of data privacy and security on the Internet.
This website uses cookies and similar technologies for various purposes, including to distinguish you from other users of the website.
Cookies and similar technologies we use on this website
A cookie is a small text file placed on your computer by websites you visit. Cookies don't tell us who you are, however they do allow us to recognise your device and remember your preferences or actions once you've accepted the cookie policy.
This website also uses technologies such as web beacons and pixels. These are other technologies that store information in your browser or device, using local shared objects or local storage.
Why we use cookies and similar technologies
When you access the BEKABOY Website, we use cookies in order to create an enjoyable and easy online experience for you. These are the main types of cookies that we use and why we use them:
Strictly necessary cookies – these cookies are required for the operation of our website. They will, for example, allow you to navigate the site, generate a quote, and use our services.
Site analytics – to measure and analyse how customers use our website and respond to marketing, to improve user experience and to improve the overall functionality of our website.
Targeting or advertising – these cookies are used to enhance your Whistles online experience and to deliver relevant content to you as set out in our Privacy Policy here e.g. adverts. Such cookies also help us measure the effectiveness of our marketing campaigns. These cookies may be placed by us, or by third parties (see "Advertising cookies and similar technologies" below).
Deleting or blocking cookies and other technologies
The cookies described above may be either "session cookies", which means they are temporary and are automatically deleted from your computer or device when you close your browser, or they may be "persistent cookies", which last until their expiry date or until you or your browser delete them. By law, we are required to ask your permission before storing non-essential cookies on your computer. If you choose to block or delete cookies or similar technologies used on our website, it may prevent the website from functioning properly or at all.
You may refuse to accept cookies by altering the settings on your internet browser. Generally, this can be done by visiting the "Settings" menu in your browser. You can also visit the EU-based Your Online Choices website, which will show you the cookies and similar technologies currently in use on your browser, and allow you to opt-out of these.
By continuing to use our site and our cookies policy, you agree to the cookies outlined being placed on your device.
Analytics cookies
Our website uses cookies provided by Google Analytics. These cookies allow us to collect information in an anonymous form about engagement with our website. They tell us, for example, the number of visitors to our website, how visitors have come to our website, and the pages they visited. You can find out more about Google Analytics by visiting www.google.com/policies/privacy/partners/, and you can opt-out of the use of these cookies by visiting https://tools.google.com/dlpage/gaoptout.
Advertising cookies and similar technologies
We work with third parties including Taboola who may use cookies, web beacons and other storage technologies to collect and receive information from our website and elsewhere on the internet, and use it to provide measurement services and targeted adverts. The use of these tools can tell us when you visited our website, the pages you visited, and the links you followed. This information will be used to make advertising more relevant to your interests. The parties that place these cookies may use the information collected in accordance with their own privacy policies. Please note that if you do block these third party tools, you will still see advertisements, but these will not be tailored to your interests.