Jinsi ya kupata mtoto wa jinsia ya kiume, ni rahisi sana | How to Have a Boy

Are you wanting to expand your family and have your heart set on having a little boy? While it may seem taboo to admit you have a preference for the sex of your unborn child, it's OK to admit your dreams. We won't share your secret with anyone!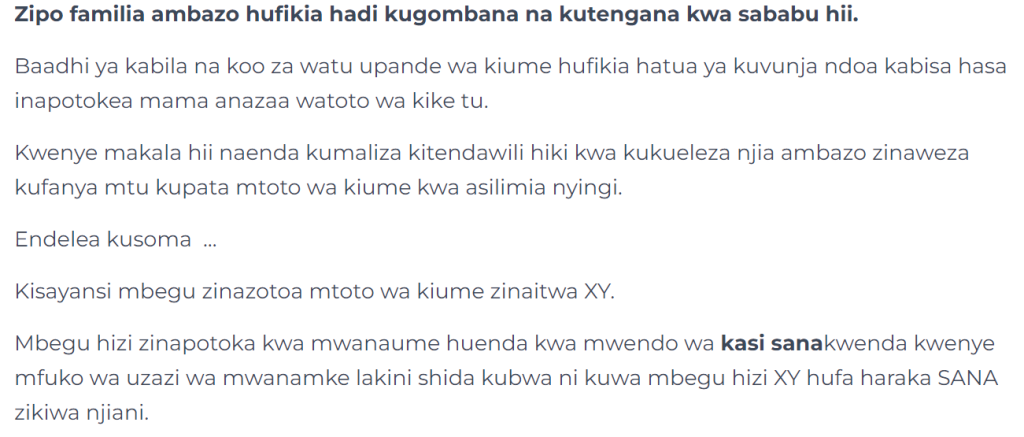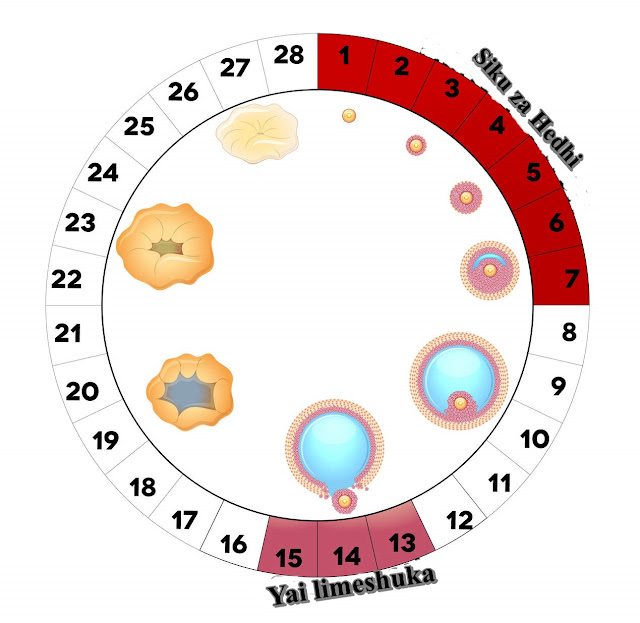 According to this study, men may inherit a tendency to have more boys or girls from their parents, which may mean that some men produce more Y or X chromosome sperm. Thus, if a man has more brothers, he may also have more sons.
2. Mwanaume ongeza idadi ya mbegu zako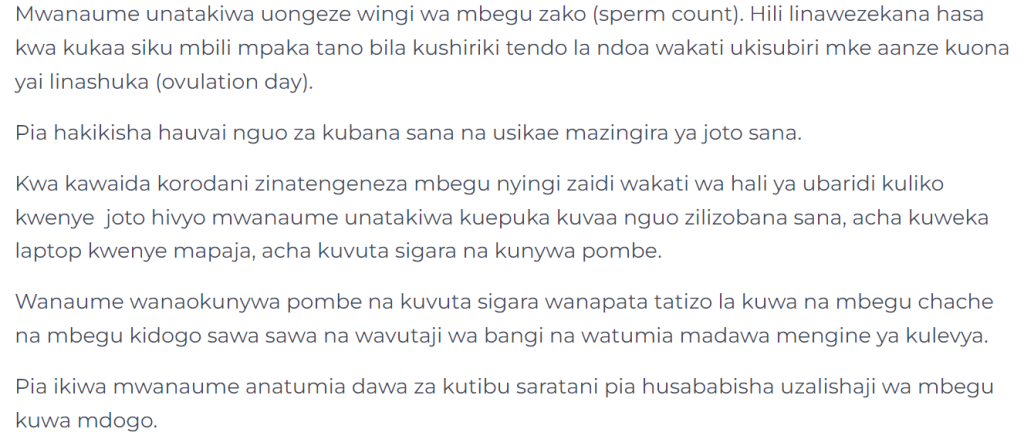 3. Hakikisha mwanamke anafika kileleni kwanza