Burna Boy's Mum Bose Ogulu, and 9 Other Top Female Artist Managers in the Nigerian Music Scene
The position of women in society is impossible to summarise in its entirety due to its size and various repercussions. The same can be said for the Nigerian music industry, since most of the country's music legends have been or are being managed by female executives.
Table of Contents
RELATED: Maja Janeska Death: What caused the death of the…
With musicians like Burna Boy, Wizkid, and Davido dominating the worldwide stage, the Nigerian music industry is seeing indisputable development and international recognition. However, many important women work behind the scenes to ensure that Nigerian music is appreciated globally.
Grace Ladoja-Skepta
Grace Ladoja is one of the UK's most promising media executives and founder of Our Homecoming festival in Lagos. A concert that serves as a melting point for music, fashion, sport, and arts in Lagos, Nigeria.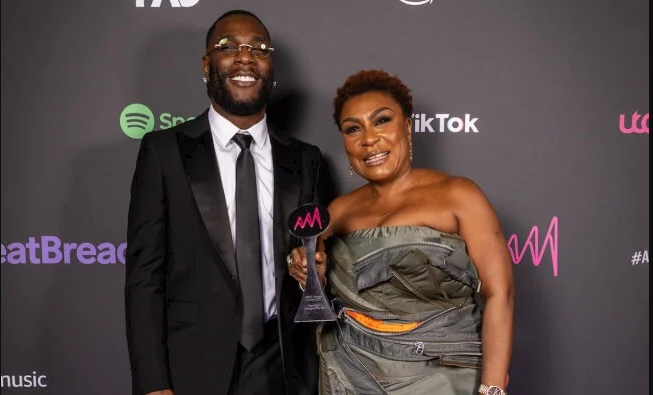 Skepta's success, however, is only a small part of Grace's life and influence in the music industry. In 2018, the Prince of Wales awarded her an MBE (Member of the Most Excellent Order of the British Empire) for her contributions to music. An MBE is an honour bestowed by the Queen of England on an individual in recognition of remarkable community service.
Mariam Aduke -Joeboy
Mariam Aduke manages the fast-rising singer Joeboy. Before starting her career in the entertainment industry, Mariam was a pipeline engineer after she gained her master's in oil and gas pipeline engineering.
RELATED: Who is Davido? Most Followed African Artist
However, the engineering firm she was working for went bankrupt, prompting her to launch her own management and brand partnership agency (Malc Agency), where she assisted talents in scaling and growing on brand relationships in order to be paid.
Elizabeth Sobowale -Adekunle Gold
Adekunle Gold is managed by Elizabeth Sobowale, a programme director of the Music Business Academy for Africa (MBA Africa).
Elizabeth Sobowale has extensive experience in public relations and has also served as DJ Cuppy's manager. As the Programme Director at MBA Africa, she currently runs a consultancy firm called Brand & Stitch and is very passionate about building the creative business.
Nikita Chauhan-Show Dem Camp
Nikita Chauhan is an Asian music executive and the creator of Translate.nc, a music talent management and strategic marketing firm that manages two African musicians, Show Dem Camp (Nigeria) and Guiltybeatz (Ghana), among many others.
Nikita is one of the Grammy Recording Academy's entrants for 2023.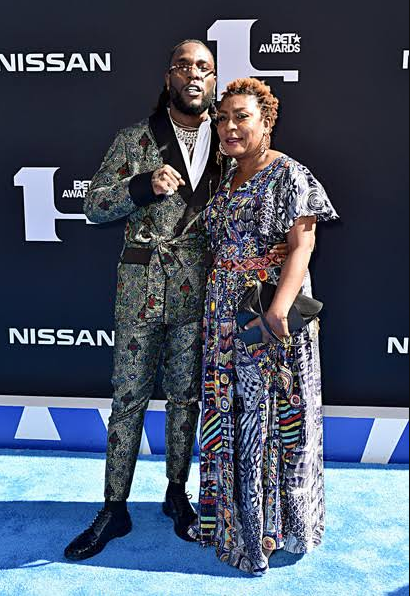 Bose Ogulu — Burna Boy,
Nissi Bose Ogulu, also known as Mama Burna, is a Nigerian academic, businesswoman, and talent manager. She manages her son Burna Boy's musical career along with that of her daughter Nissi. She managed Burna Boy until 2014 and again from 2017 onwards, gaining the nickname Mama Burna. She has collected awards for Burna Boy at various events, including the All Africa Music Awards, The Headies, and the MTV Europe Music Award.
Ogulu is the manager's daughter of Fela Kuti, Nigerian music critic Benson Idonije. After completing a Bachelor of Arts in foreign languages and a Master of Arts in translation from the University of Port Harcourt, Ogulu worked as a translator for the Federation of West African Chambers of Commerce. She is fluent in English, French, German, Italian, and Yoruba.
Kimani Moore – Odunsi the Engine, Larry Gaaga
In the Nigerian music industry, she is a powerful force to be reckoned with. Moore has become one of the industry's most trusted voices as a result of her essential contributions to the lives of her artists, including Odunsi the Engine and Larry Gaaga.
Isioma Nwaroucha -Young jonn
Isioma works as the Head of Promotions for Chocolate City Group, one of Nigeria's leading music-production conglomerates. She presently manages Young Jonn, a talented record producer who has converted to being an artist while also doing the duties of an A&R to develop his sound and public visibility.
Amadi-Ogbonna Vanessa -Tiwa Savage
She is a prominent figure in the music industry. She presently manages Afrobeats Diva Tiwa Savage and is connected to several other artists, including Beyoncé and Nicki Minaj.