Salary Slip Portal Tanzania 2023/2024 Get Salary Slip Online
Salary Slip Portal Tanzania 2023/2024 Get Salary Slip Online -Salary Slip Portal 2023 Tanzania, Namna ya Kupata Salary Slip,My Salary Slip, Kupata Salary Slip Online,Hati ya Mshahara Tanzania, Where can I find the instructions to get my pay stub online in Tanzania? Can we get Salary slip Online,Kupata hati ya Mshahara Tanzania,Register,Download
Salary Slip Portal Tanzania 2023/20243 The Salary Slip portal offers a completely novel method for government employees in Tanzania to apply for their Payslips online. There are many different ways in which the online payslip service can be utilized.
The Salary Slip Portal is a system that the Government of Tanzania uses to generate salary slips for their staff members and servants. As a result, the system's primary focus is on streamlining the process of providing online Paystubs to government employees. A salary slip, which is also known as a pay slip, is given to employees in order for them to record their monthly pay and any allowances they receive.
It is a document that makes the workers aware of their incomes and deductions, which vary from worker to worker due to the fact that each worker is unique. We take a look at the Salary Slip Portal Tanzania, which was developed by the Tanzanian government and is provided by the Ministry of Finance and Planning (salaryslip.mof.go.tz).
Salary Slip Portal register 2023 and information on the Salary Slip Portal Login page can be found at salaryslip.mof.go.tz.
The registration procedure for the Tanzania Salary Slip Portal is very straightforward. However, in order to sign up for this, you will be required to provide some personal information. The following is a list of the information that you need to have ready before you apply for online registration through the Salary Slip Portal. The following is a list of the information and main points that you need in order to register for the Salary Slip Portal:
Salary Slip Portal Tanzania 2023/2024 Get Salary Slip Online
Prerequisites for Obtaining a Payslip in Tanzania
Check number
Your names
Date of birth
Vote (for example 88Z2)
Subvote (eg 5007)
Account your bank account
Salary Scale (full of TGTS, TGS, n.k)
Salary Grade (filling B, C, D, E, e.g.)
Salary Step (will fill 1,2,3 nk). When Successfully registered, you will be redirected to the next page to fill it out

Phone number
email address
Password

Keep ready these things so you can get registration easily.
Salary Slip Portal Tanzania 2023/2024 Get Salary Slip Online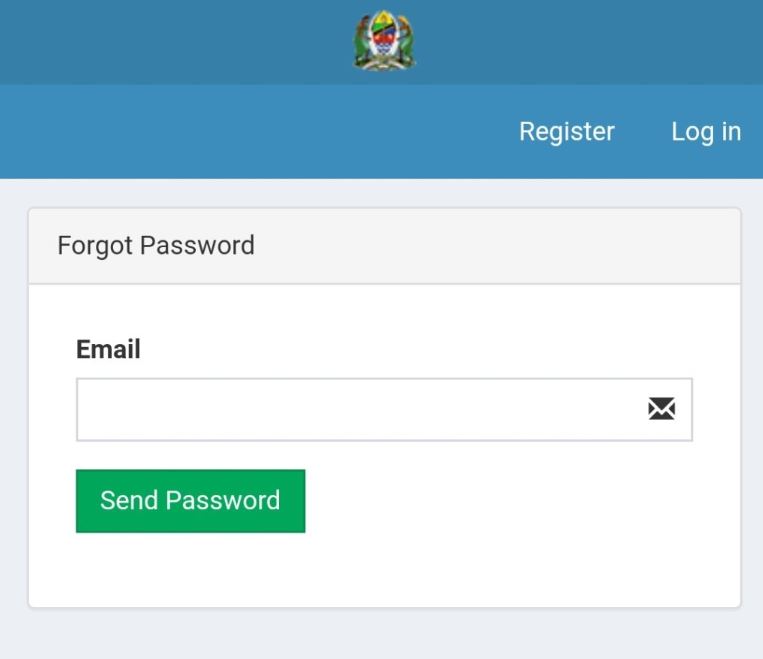 You are required to first register and then supply an email address before you can access your online payslips. You can obtain a copy of your payslip by following the links below.
Salary Slip Portal Tanzania 2023/2024 Get Salary Slip Online
How do I download my pay stub from the online system?
Utilizing the credentials provided to you, log in to the salary portal for your company.
Make sure that the 'Salary Slips' option is selected in the profile section….
To access your paystub, select the "Payslip" option.
You are able to view the pay stub organized by the year and the month.
You have arrived at the right location if you were looking for searches related to salary slip as well as the frequently asked questions that are listed below.
Questions Regarding Payslips That Are Frequently Asked
salary slip portal Tanzania 2023
salary slip login
salary slip app
salary slip
my salary slip
kujiunga salary slip- How to open a salary slip?
how to view a salary slip What is the procedure to view a salary slip in Tanzania?
msaada salary slip- Salary slip Help.
Form for Registering Tanzanian Citizenship and Filing Salary Slips (Government Employee Only)
Check to see that all of your details are the same as those in the Lawson System.
Please get in touch with your human resources officer if you are unsure of any of your details.
If you require any further assistance, you can get in touch with us by calling either 0689 70 00 96, 0714 00 89 11, or 0766 74 71 14.
Where can I find my Paystub, or Salary Slip?
The outcome of the pay stub
A pay stub or a salary slip is either printed out for the employee or emailed to them by the employer. In addition, the pay stub might be available on the internal site for the employee to view. The pay stub will contain details regarding both the salary and the deductions.
Is there a way to check pay stubs online?
If you need a copy of the employee's salary or pay stub, you can download it from the online salary portal. The steps involved in doing so are very simple.Kujiunga Salary Slip Online
Why do companies require a copy of the employee's pay slip?
The vast majority of HR executives, after reviewing your pay stub in conjunction with a copy of your recruitment letter, will have a crystal clear understanding of your current CTC. On the basis of this information, the new terms of compensation will be negotiated.