Johnny Depp's Crutches and Medical Boot Spark Concern on Social Media – Social media users have expressed serious worry in response to disturbing pictures of Johnny Depp using crutches and covering his ankle with a medical boot.
RELATED: Maja Janeska Death: What caused the death of the…
Many people were interested in the photos of the well-known actor and singer taken as they were leaving a hotel in Manchester. According to a confirmed statement from Johnny Depp's inner circle, he is currently on the mend following a painful ankle injury to his left leg.
What happened to Johnny Depp?
Johnny Depp had an ankle injury while on tour with Hollywood Vampires, a group he co-founded with Joe Perry and Alice Cooper in 2015. The group is well-known for paying homage to 1960s rock, a style Depp really values.
This setback for the actor results from the same injury that forced the band to cancel a tour in the United States.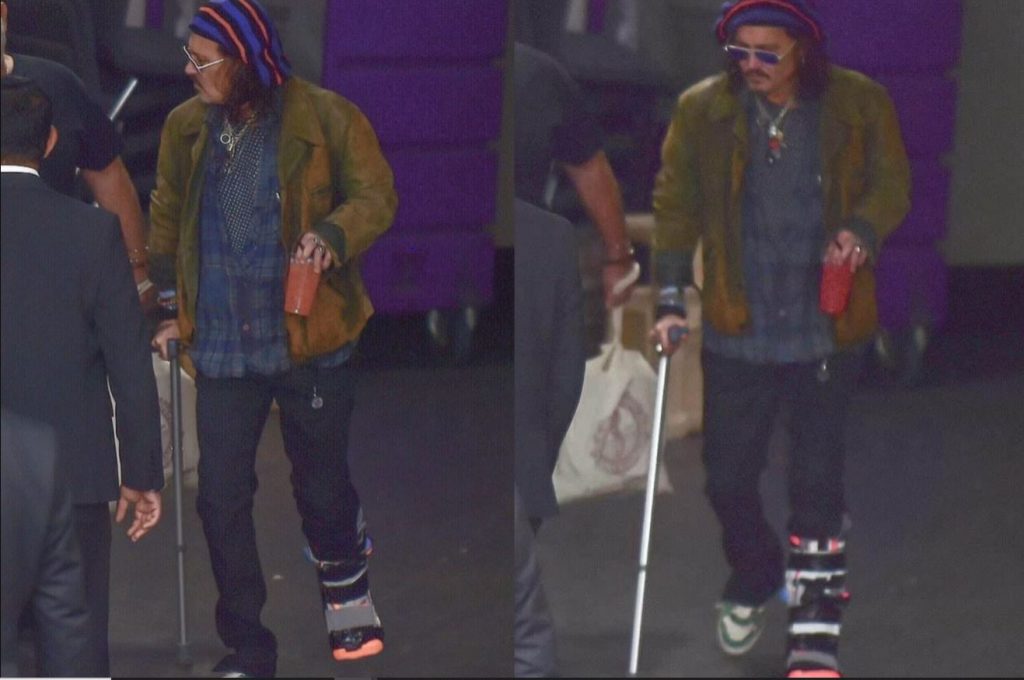 TMZ claims that during the Cannes Film Festival promotional run for his most recent movie, "Jeanne Du Barry," Depp initially sprained his ankle. The physical rigors of a musical tribute Depp gave in honor of his late buddy Jeff Beck then made the injury worse.
Additionally, according to TMZ, Depp has broken his ankle and has been warned not to fly anytime soon by medical authorities. His capacity to pursue both music and film endeavors has been substantially hindered by this.