When are the KCPE Results coming out 2022/2023
When are the KCPE Results coming out 2022/2023 -The Kenya Certificate of Primary Education (KCPE) for 2022 would be awarded the next week, according to Education Cabinet Secretary Ezekiel Machogu. The exam was administered in compliance with the highest academic standards, according to Education CS, justifying the early release date.
On Sunday, December 11, the CS told the press, "Next week, we will disclose the KCPE examination results, and you will not hear of any incidents of cheating under Machogu's leadership."
"Unlike in the past, when some students did not receive their results, I want to ensure Kenyans that examination results will be released without any ambiguity," the CS promised Kenyans. The comment was given by the education secretary during a burial ceremony in Nyaribari Masaba, Kisiii County.
RELATED: William Ruto Biography, Wealth, CV, Wife, Family, Contacts, News, Salary
Grading of Insha and composition papers will commence this week and will be completed early the following week. KNEC delivered invitation letters to instructors who applied to grade the KCPE and KCSE tests in 2022.
Requirements and Application Procedures for Government Loans to Teachers for Advanced Study
After the KCPE and KPSEA were finished, the final invitation letters were sent on November 30, 2022.
Students took the exams across three days, beginning Monday, November 28 and finishing Wednesday, November 30. Machogu also indicated that the Kenya Certificate of Secondary Education (KCSE) results will be released soon.
When are the KCPE Results coming out 2022/2023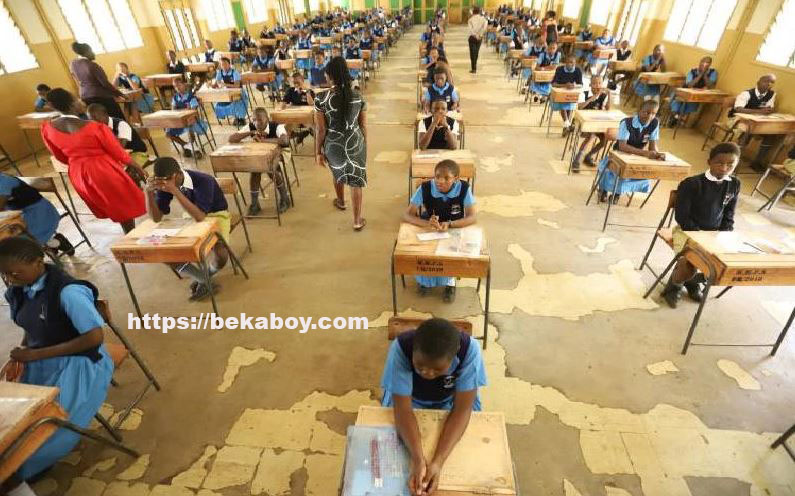 "The grading of KCSE is moving nicely, and I can tell you that, like with KCPE, there will be no irregularities in the results," Machogu added. In response to concerns that national examinations had been manipulated, the CS vehemently denied the claims.
"No one location. Under my administration, there will be no problems, and everything will function smoothly and effectively," he assured.
How to check KCPE Results 2022 Online?
You only need to recall your index number and have access to a mobile device or computer to use this way to verify 2022 results.
Here is the method:
Visit the KNEC Official Website (knec.ac.ke)
Locate the KCPE Results tab and click it.
Choose the year you took the Exams.
Provide your Index number.
Click the Submit button to conclude.
Your KCPE results should eventually appear on the screen.