Jinsi ya kupata TIN Number Online – TRA Tanzania
Jinsi ya kupata TIN Number Online – TRA Tanzania -Online TIN Services, also known as OTS, is the online platform that was developed to enable TRA to offer more efficient self-service TIN registration for its customers. Taxpayers can now acquire and print a copy of their TIN certificate without having to visit TRA offices thanks to this feature.
OTS continues to conduct its business as usual at the TRA office, which anyone, located anywhere in the world, can visit. Customers (taxpayers) no longer need to physically come to any of the Tanzania Revenue Authority's locations in order to finish registering their TINs because this process may now be done entirely online. The following is an in-depth walkthrough of the Online Tin Registration portal for your convenience.
Jinsi ya kupata TIN Number Online – TRA Tanzania
What Do You Need to Have in Order to Successfully Complete the Online Application for Tin Registration?
In order to finish the registration process, the system demands that every applicant possesses a National Identification Number (NIN) that has been granted by the National Identity Authority (NIDA).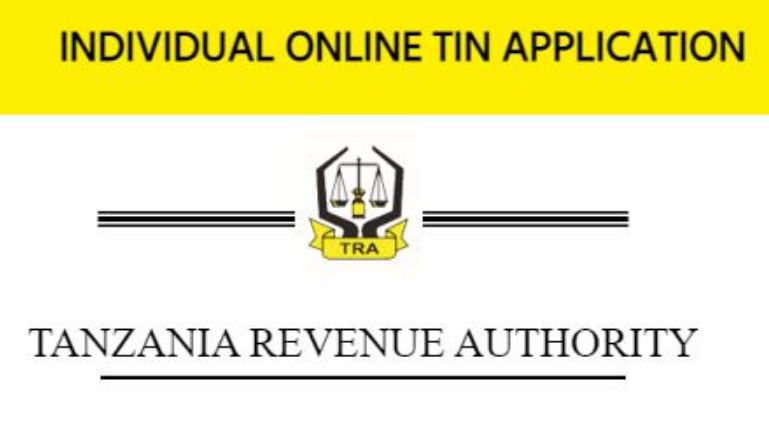 Jinsi ya kupata TIN Number Online – TRA Tanzania
The Procedures for Online Registration of Tin Numbers
Step 1
Using your device (smartphone or computer), navigate to the Online TIN Service section of the TRA website (www.tra.go.tz) and look for the Register TIN link. Alternatively, you can visit tra.go.tz directly and click the register button there.
Step 2
After you have ensured that you have correctly entered both your National ID (Namba ya Nida) and your Mobile Number, click the Next button.
Step 3
After you have completed the previous step and clicked the "next" button, the system will send an OTP to the phone number that you gave it. After providing the One Time Password (OTP), proceed by clicking the Next button.
Note: If the cell phone number you submitted is incorrect or not input at all, the system will finish the authentication process by asking you a series of random security questions that are connected to the information you provided when you registered for your National ID. In the event that this occurs, you will be required to input the correct security answers and then click the Next button.
Step 4
Select the Available Methods for Communicating Login Credentials (Email and Phone), Enter Your Email Address and Mobile Phone Number, and Then Click the Submit Button.
Step 5
After you have completed step 4, you will be prompted to update your login information at that time. To accomplish this, enter the login credentials that were sent to you along with the new password, and then click the Change password button.
Step 6
You can now click the Ok button, and after that, you'll need to enter your login information in order to access your Online Tin Registration account.
Jinsi ya kupata TIN Number Online – TRA Tanzania
Jinsi Ya Kupata Tin Number Online
In order to submit an application for a TIN, you will first need to sign in to your account with the Online TIN Services. Go to – ots.tra.go.tz/Login
After you have logged in, go to the Online TIN Services account dashboard and click APPLY FOR PIN on the right side of the page, as shown below.
After making your selection (Non-Business TIN or Business TIN), click the APPLY button to continue with the application process.
After that, a registration form will show up, which you are required to correctly fill out before clicking the "Submit" button when you are finished.
Click on the TIN Status option if you want to check the status of your application.
Jinsi ya kupata TIN Number Online – TRA Tanzania