Clearing And Forwarding Agents in Tanzania 2023
Clearing and Forwarding Agents in Tanzania (also known as C&F agents) are highly skilled professionals who are able to clear products through all of the necessary customs processes, as well as liaise with carriers and handle all of the necessary shipping and delivery tasks. The exporter is able to concentrate on their primary business endeavors when they work with a C&F agent.
Clearing and Forwarding Agent Responsibilities and Roles
Provide exporters with legal guidance and advice.
Please provide information on the costs of shipment and handling.
Packing, labeling and labeling.
Arrange transportation.
Proceed through the necessary customs and port procedures.
acquiring papers as well as preparing them.
Providing information to exporters about recent advancements in the transportation sector.
RELATED: Ways To Earn An Extra Cash In 2023
Clearing And Forwarding Agents in Tanzania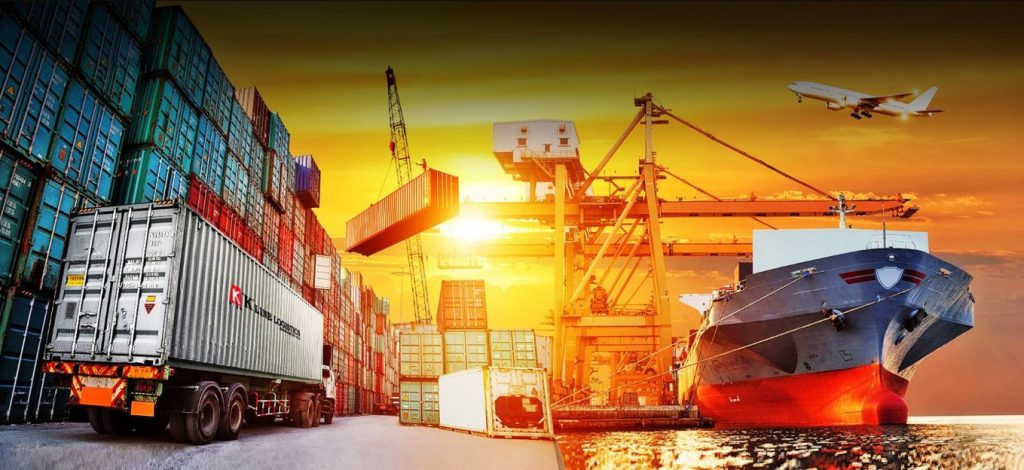 Clearing And Forwarding Agents in Tanzania
Clearing and Forwarding Agents in Tanzania: A List of Companies
SHIBA ENTERPRISES LIMITED
K & K COMPANY LTD
ARYA LOGISTICS LTD
IMPACT TRADING AND INVESTMENT CO LTD
COSMOS HAULAGE CO.LTD
KAHE INTERNATIONAL LTD
GNM AND COMPANY LIMITED
OMEGA LOGISTICS LIMITED
GOSE COMPANY LIMITED
UNIVERSAL FORWARDERS LIMITED
ROMAMI TRADING COMPANY LTD
SMART CLEARING & FORWARDERS LTD.
NGARUMAU CONTRACTORS LIMITED
DHL (T) LIMITED
Allmol Freight Services Limited
CAD MULUNGU COMPANY LIMITED
CNF TANZANIA LTD
ORBIT FREIGHT LTD
KINGS FREIGHT(T)LTD
TRADELINE COMPANY LIMITED
Abdul Enterprises Clearing and Forwarding
CAMEL OIL (T) LTD
CUSNA INVESTMENT LTD
RIM ZONE TRADING CO.LTD
ADEMARK COMPANY LIMITED
VISIWANI ENTERPRISES CLEARING & FORWARDING
GAMBA TANZANIA LIMITED
RWERU FREIGHT FORWARDING CO LTD
FREIGHT FORWARDERS (T) LIMITED
EUROTZ LIMITED COMPANY
Real Logistics Co. limited
TANGANYIKA INSTANT COFFEE COMPANY LIMITED
SARAWANY INVESTMENT COMPANY LIMITED
KORUFREIGHT LTD
Marinair Freight Ltd
MUFINDI PAPER MILLS LTD
FIFA & FLOW TRADING COMPANY LIMITED
JAMBO FREIGHT LIMITED
TANZANIA BREWERIES LTD
CAPITAL CARGO REMOVERS LTD
UNITED YOUTH SHIPPING COMPANY LIMITED
ARIROB LOGISTICS LIMITED
FAST PACE C&F CO. LTD
SINO LOGISTICS CO. LIMITED
SAA LTD
B AND BW FREIGHT LTD
JUNI TRUST FREIGHT (T) LTD
JAS EXPRESS FREIGHT LIMITED
LION TRADING CO.LTD
NM FREIGHT TANZANIA LIMITED
LESIDI GENERAL CARGO LTD
ARUSHA CARGO CLEARING & FORWARDING LTD
DOW ELEF INTERNATIONAL (TANZANIA) LIMITED
TRANSNAUTIC ENTERPRISES LTD
NKIRA TRADING & INVESTMENT LTD.
RHG GENERAL TRADERS LTD
K FREIGHT FORWARDERS LTD
EURO AFRICA FREIGHT LTD
MANATE FREIGHT COMPANY LIMITED
SODETRA (SPRL) LTD, TEL NO:222 113 598
Allyvay clearing & forwarding agency
NEIGHBOUR TRADING COMPANY LIMITED
CARGO DELIVERY FREIGHTERS LIMITED
BONAFIDES VOYAGE LIMITED
SMITH FREIGHT FORWADERS LTD
Ralucot Tanzania Limited
KINGS AFRICAN LIMITED
HUSSEINALI BHIMJI
STAR VISION INTERNATIONAL LTD
DIVINE CARGO SERVICES COMPANY LTD
UNITED FAMILY CO LTD
VAMWE INVESTMENT CO LTD
TRANSPACK(T) 1995 LTD
LAS LTD
AL HEELAM CLEARING & FOWARDING CO.LTD
ILEMERA INVESTMENT LIMITED
JET FREIGHT LTD
MAKADA COMPANY LIMITED
A & M CLEARING & FORWARDING SERVIRCES
PATHFINDER LOGISTICS SOLUTION LIMITED
Kassam Freight Limited
BASIC INTRAREGION LTD
BURHANI CLEARING & FORWARDING CO.LTD
RUKWI HOLDING COMPANY LIMITED
C.W. INVESTMENT LTD
THE CHAMPION FREIGHT FORWARDERS LIMITED
HOT REEF TRADING CO. LTD
MOHAMEDALI RASHID MOHAMED
MAN DEQ CLEARING AND FORWARDING CO. LTD
SHAMY INTERNATIONAL LIMITED
ARUSHA FREIGHT & TRANSPORT AGENCY LTD.
PROFESSIONAL FREIGHT FORWARDERS CO.LTD
Go-Link Express Co LTD
MALAI FREIGHT FORWARDERS (T) LTD
MINEX LOGISTICS LTD
BABULS CLEARING & FORWARDING CO.LTD
UTEGI TECHNICAL ENTERPRISES (T) LTD
MEGATRIO CLEARING AND FORWARDING COMPANY LTD
FREEDOM FREIGHT FORWARDERS CO. LTD
TOYOTA TANZANIA LIMITED
Madina Clearing & Forwarding Agencies
HASHI ENERGY TANZANIA LIMITED
LAWIA TANZANIA LIMITED
TANGA CARGO AND TRUST CO LTD
GENERAL ENVIROCARE SOLUTION CO LTD
AMIPEX LIMITED
ORYX OIL COMPANY LIMITED
OCEANAIR FREIGHT LIMITED
TACAS LIMITED