Ways To Earn An Extra Cash In 2023 -A lot of people are having trouble keeping money in their savings accounts, which makes it difficult for them to pay off debt or save for retirement. There are, fortunately, a number of different ways to generate some more income.
It is quite likely that you will have to make some concessions, such as working extra hours or on the weekends, but if your goal is to reduce your debt or increase your savings, it could very well be worth the effort. Ways To Earn An Extra Cash
FREELANCE ONLINE
There is a plethora of freelancing marketplace websites that provide a forum for employers and employees to strike a deal on work that could garner a flat fee or pay by the hour. Some of these platforms even allow for the transfer of files between employers and employees. Fiverr, Upwork, We Work Remotely, and Jobvine are some examples of these websites.
Check to see if the town or city you live in has any specific websites or platforms that offer part-time jobs or that you can add yourself to in order to increase the number of clients you have. For instance, Cape Town has a website called freelancecapetown.com, which facilitates connections between independent contractors and "freelancing finders" (employers). Ways To Earn An Extra Cash
RELATED: 7 Tips on How To Make Money Fast In South Africa
Ways To Earn An Extra Cash In 2023
JOIN AN AGENCY
RecruitMyMom is just one example of a company that has thrived as a direct result of an increased demand for remote job options and flexible working arrangements. You will most likely be hired by RecruitMyMom as an independent contractor; but, the company also finds permanent jobs for its candidates directly with firms.
It is possible for you to work with children provided you meet the necessary qualifications and have the required clearance information. For instance, the placement service known as Soccermom.co.za is in the business of finding drivers for working parents who are unable to transport their children to and from school on account of their employment obligations.
To begin working with this agency, you will first need to complete certain administrative tasks, such as registering your profile and passing through the interview and certification process offered by Soccermom. During the process, factors including the age of your car (which can't be more than ten years old) and whether or not your vehicle is safe to drive on the road are evaluated.
Additionally, recruitment portals such as Indeed, Adzuna, and Gumtree may provide opportunities for part-time work.
Ways To Earn An Extra Cash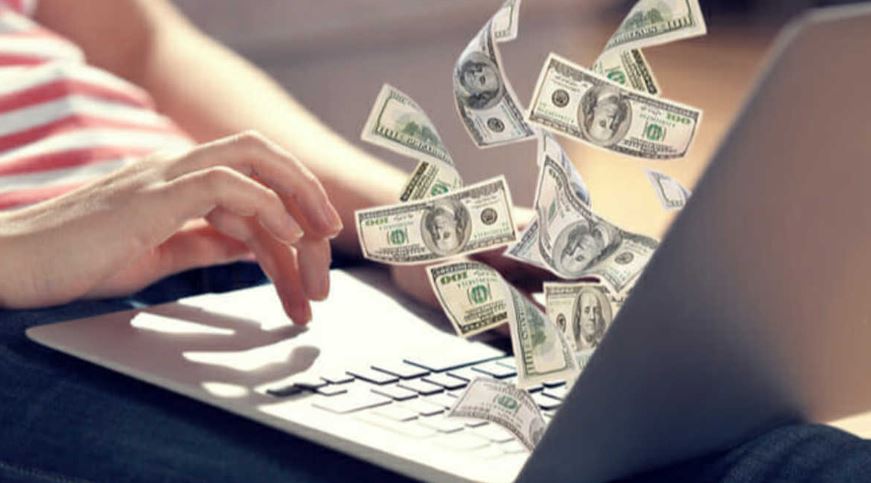 RENT OUT A SPARE ROOM OR GRANNY FLAT
If you have a spare room or a granny flat that you don't use very often, you may rent it out to vacationers or business travelers and make some additional money. Listing it on Airbnb, a company that specializes in online hospitality and has been available since 2008, is one of the most common ways to go about doing this.
The listing of your home or room on Airbnb is completely free of charge; however, Airbnb does charge hosts a service fee (in addition to any applicable taxes) after a booking is finalized. The host service cost is typically 3%, but some listers may pay extra if they are Airbnb Plus hosts or have tight cancellation conditions. In general, the host service fee is 3%. Ways To Earn An Extra Cash
START YOUR OWN BLOG
Blogging offers the opportunity to generate income through a variety of revenue streams, including advertising, sponsored posts, brand collaborations, affiliate links, product and service reviews, giveaways, and sponsored social network postings.
Mandy Lee Miller, a writer, editor, and brand strategist who is also the founder of the parenting site Mother City Millers, cautions that you need to achieve the correct balance by stating the following: There's a good chance you'll feel compelled to accept any money that's presented to you, regardless of the source. Nearly every blogger I know has, at some point or another, taken a tumble down the treacherous slope of overconfidence. Ways To Earn An Extra Cash
"Your audience will notice very quickly if the focus of your content changes from telling your personal experience to producing entirely sponsored posts on products you are given or paid to discuss. And because there are so many other blogs available, if a reader leaves your site, it is quite difficult to win them back." Ways To Earn An Extra Cash
MAKE MONEY OFF YOUR HOBBY
You could make goods such as garments and blankets and sell them online through classifieds websites like Gumtree if you are crafty and know how to knit, sew, or crochet, for example. If this is the case, you could sell the things you make.
Particularly in the weeks leading up to Christmas, social media platforms like Facebook feature a number of groups that provide an environment conducive to conducting business and publicizing one's offerings specifically to mothers. There are also a lot of moms who use Instagram to successfully sell their businesses and products. Ways To Earn An Extra Cash
ANSWER SURVEYS OR DO MICRO JOBS
Businesses are always looking for new information, and if you can provide it to them, you might be able to make some money. There are a number of websites, such as Answered Insight and M4Jam, that will provide you with monetary compensation in addition to additional advantages if you frequently respond to surveys on their websites.