Premier League Matchday -This next weekend marks the continuation of the Premier League season, and it will be a hectic Saturday as five of the top six teams will be in play.
Before Liverpool, Manchester City, and Chelsea all have winnable kickoffs at 3 p.m., the action gets underway with Manchester United playing away at Southampton.
The early leaders, Arsenal, will play Fulham later today, while Tottenham will have to go to Nottingham Forest on Sunday, which promises to be a challenging matchup.
Southampton takes on Manchester United in this matchup (Saturday, 12.30pm, BT Sport)
Manchester United will travel to Southampton with the goal of building on their amazing triumph against their fiercest rivals, Liverpool.
Even though the Red Devils haven't lost at St. Mary's since 2003, their current road skid of seven games is their worst since 1936, when they went on a 10-game losing run.
Premier League Matchday 4: United out to back up Liverpool win at Saints
RELATED: Which Premier League fixtures are on TV this weekend
Both clubs were trying for back-to-back wins in the league for the first time since February, and Saints broke a winless streak of eight games in their most recent league appearance, which took place against Leicester.
Brand new signing Casemiro might make his debut for United, while Che Adams will aim to start after scoring two more goals in the 3-0 Carabao Cup win at Cambridge on Tuesday. Adams scored his brace off the bench at the King Power Stadium. Casemiro could make his debut for United.
Brentford vs Everton (Saturday, 3pm)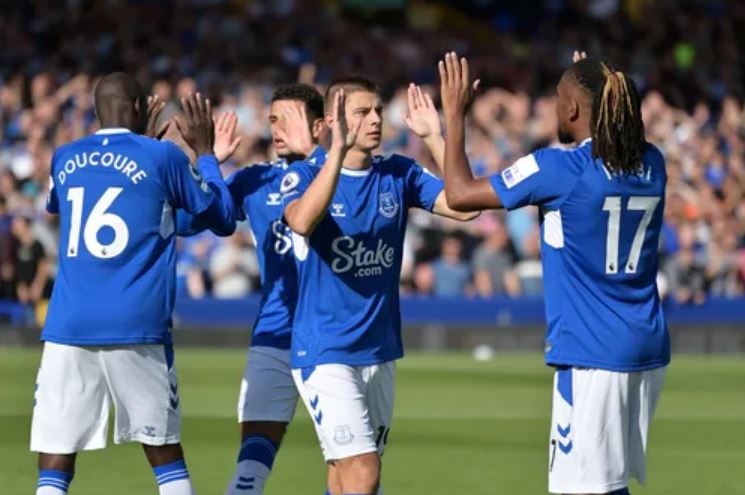 Everton will strive to avoid having their worst start to a season in 12 years when they go to Brentford, as the pressure that is being put on Frank Lampard continues to mount.
Lampard will hope that the Toffees' 1-0 victory at Fleetwood on Tuesday instills some confidence in his team. Since the 2010-11 season, the Toffees have not lost any of their opening four league games.
Everton is the only team in the league to have averaged fewer points per game than Wolves (0.90) since his hiring in February.
But Brentford will be a tough nut to crack for Everton since they have preserved clean sheets in five of their past six top-flight home games and because they won both of their meetings with Everton in the previous season.
Brighton takes on Leeds in this matchup (Saturday, 3pm)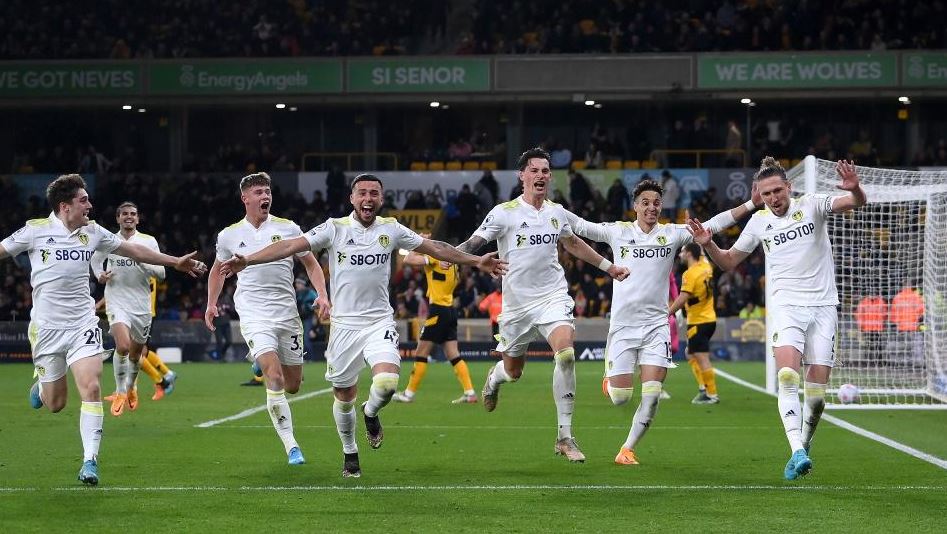 Two teams who have gotten off to strong starts to the season meet each other in Brighton as Leeds travels to the South Coast.
The Whites now hold the third spot in the Premier League standings with seven points, which is their greatest position coming into a game since September of 2002. Brighton, on the other hand, has recorded two victories, one draw, and seven points so far this season.
Even though Graham Potter's team has not suffered a loss in their last eight league contests, they have failed to score in six of their last nine matches played at the Amex.
On the other side, Leeds striker Rodrigo has found his scoring boots, as he has scored four goals in three league outings. Jack Harrison has provided an assist for the Spaniard in each of the three games that Leeds has played thus far.
Chelsea will take on Leicester in this matchup (Saturday, 3pm)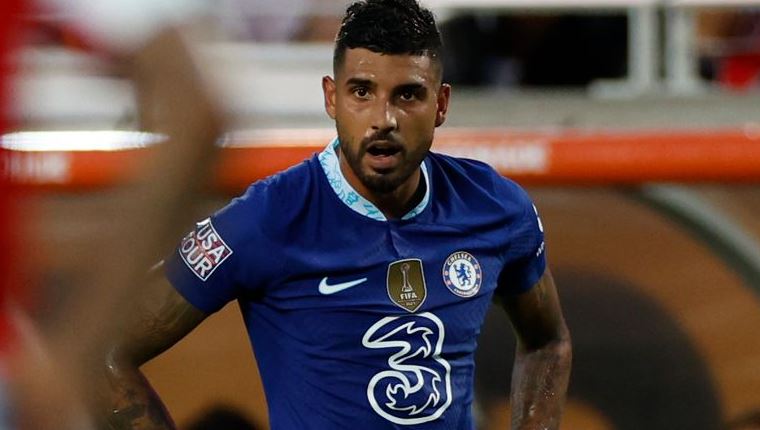 After suffering a 3-0 loss at Leeds, Chelsea will face Leicester with Thomas Tuchel forced to watch from the sidelines as they try to get back on track and win.
The Blues have not suffered consecutive defeats in the league since the German took over, and they will take on a Leicester team that has only one point after three matches so far.
As the Foxes attempt to avoid going winless in their first four Premier League games since the last time they were demoted in 2003-04, Brendan Rodgers is facing the most challenging stretch of his tenure as manager of the Leicester City club.
After receiving a red card in the previous match against Leeds, the home team will be without Kalidou Koulibaly. Additionally, Rodgers has decided not to recall Chelsea transfer target Wesley Fofana after leaving him off of the roster the previous week.
Liverpool, who are yet to pick up their first win of the season, will host Bournemouth at Anfield on Saturday. Premier League Matchday
The current manager of the Cherries, Scott Parker, was the last manager in the Premier League to win at Anfield, which occurred in March 2021 while he was in charge of Fulham. Despite this, the South Coast club has lost on seven of its eight excursions to the stadium.
It has been ten years since the Reds started a season by losing all three of their opening games; in that campaign, they did not earn their first victory until the sixth game of the season. Premier League Matchday
But Jurgen Klopp will see this as the ideal opportunity for his team to get their season off to a strong start because Mohamed Salah has scored in all six of his meetings against Bournemouth and the Reds have won 26 of their past 33 matches against teams that were promoted to the Premier League. Premier League Matchday
Crystal Palace taking on Manchester City (Saturday, 3pm)
When Manchester City fans see Crystal Palace, they won't feel as confident as they often do.
The Eagles defeated City for four points in the previous season and have only been defeated once in their last four trips to the Etihad Stadium.
In point of fact, Crystal Palace will only be the second team in history to win away from home against a team that Pep Guardiola has led in consecutive seasons if they are successful in taking all three points from their match against Manchester City.
While Eberechi Eze is seeking to record an assist in each of his team's previous three road games, Kevin De Bruyne has a chance to become the first City player in the club's history to do so in five consecutive matches. Premier League Matchday
Arsenal against Fulham (Saturday, 5.30pm, Sky Sports)
Fulham will be making the journey to Arsenal for the 31st time, although they have yet to claim victory at the Emirates Stadium.
However, they will be going up against the only team in the league to have a perfect record after three games, and this is a team that has not suffered a defeat at home at the hands of a newly promoted team since November of 2010.
It would be the finest start for Arsenal since the 2004-2005 season if they were able to win their 100th league game under the leadership of Mikel Arteta on Saturday. Premier League Matchday
The Cottagers will also be full of confidence after picking up five points from their three games, and they are looking to go four unbeaten at the start of a season for just the second time in the top division. This would be the first time that this has ever happened. Premier League Matchday
Aston Villa versus West Ham (Sunday, 2pm)
On Sunday afternoon, Aston Villa will play host to West Ham, a matchup that features two teams that have gotten off to rocky starts in the new season.
Despite the fact that they were victorious in their match against Viborg by a score of 3-0, the Hammers continue to struggle in the Premier League, where they have neither scored nor accumulated any points.
In spite of Villa's recent losses to Bournemouth and Crystal Palace, the team was able to pick up three points in their match against Everton.
David Moyes will be the more hopeful manager given that his team has not defeated West Ham since 2015 and that the Hammers have been victorious in both of their most recent trips to Villa Park.
Newcastle versus Wolves (Sunday, 2pm, Sky Sports)
Wolves' winless streak in the Premier League extended to ten games as they were defeated by Tottenham. Eddie Howe's Newcastle side did well in their match against Manchester City. Premier League Matchday
The men managed by Bruno Lage are now on their longest winless streak in the top division and their longest as a club since March 2013, when they went without a win in a consecutive 12 matches and were subsequently demoted to League One.
The Magpies have accumulated 43 points since the start of the new year, which is a figure that is surpassed only by Liverpool, City, and Spurs.
And they travel to the Midlands with Allan Saint-Maximin in irresistible form after he set up two goals in the 3-3 draw last Sunday. His 15 assists since arriving in August 2019 are more than twice as many as his closest teammate.
Nottingham Forest vs Tottenham (Sunday, 4.30pm, Sky Sports)
Recent years have seen Nottingham Forest transform the City Ground into a stronghold, but they will face their biggest test to date when they take on Tottenham, who are currently undefeated. Premier League Matchday
The Spurs have only gone unbeaten through their first four games of a season one other time in the last 13 years, and that season they went on to finish second overall. Premier League Matchday
Harry Kane will play against Forest for the 32nd time in the Premier League. Brentford is the only team in the league that he has not scored against, as he was held scoreless by them in both of their meetings during the previous season. Forest will be the 32nd team that Harry Kane faces. Premier League Matchday