OLAS University of Iringa (UOI) Online Application System
How to apply
QUICK STEPS
A. Before you start your Application
1. OLAS University of Iringa (UOI) Online Application System Make sure you have a Valid Email Address and Phone Number ( They will be used for issuing feedback on your application status when the admission selection is complete)
2. Access the link for Online Application and Admission Portal (http://www.uoi.ac.tz – Online Application)
B. Registration:
1. New Registration – Click on Register Now
2. Fill the required fields
3. Enter your Valid Email Address and Phone Number
4. Enter a password that you will easily remember.
5. Verify your Form four index number and Names: The Information Must be the same as they appear on Form IV index number.
6. Continue with application
C: Additional Information
Complete the followings:-
1. Contact Details
2. Next of Kin Details
3. Sponsor's Details
D:Qualifications
Enter your required qualifications for program level you're applying for.
You can add more seats of: – Form four and six your reseated
Attach your Certificate:
Diploma Applicants ( NTA-Level 4)
Postgraduate Applicants (Bachelor Degree and Concept Note)
E. PROGRAMME CHOICES
Choose three programs of your choice for the program level you're applying for.
F: Application Payment:
At this point you will be required to payment for your application:
Payment can be made through:-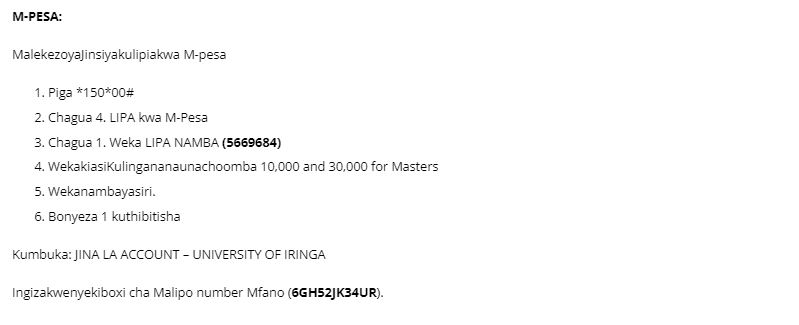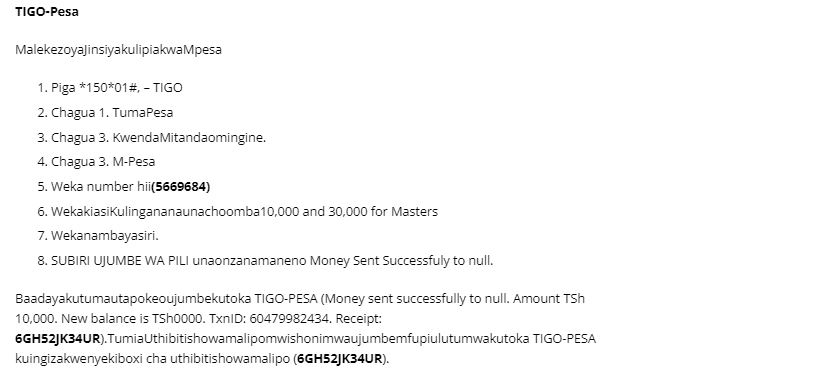 For Further Assistance:
1. Visit University of IringaWebsite' Admissions' Menu where you will be updated on the status of your application.
2. You may also contact us on:
E-mail: [email protected]
Mobile number: 0743 802 615/ 0677 048774
0753 618 173/ 0682 690 017
OUR ADMISSION TEAM WILL RESPOND TO YOUR QUERIES.Admission support team
E-mail: [email protected]
0743 802 615
0743 082 615
0677 948 774 – Whatsapp
0753 618 173
0717 543 476
Technical Support
0716 183 765 – voice call & Whatsapp Message
0717 543 476 – voice call & Whatsapp Message