ALBUM | Harmonize – High School | Tracklist
The new album has been executively produced by B Boy Beats, Mr Simon, Black Abbah, Young Keyz, Hunter, Daxo Chali, and many more.
The album has a total of 20 tracks and is largely recorded in Tanzania.
'High School' will be released on Friday (November 05), and Harmonize has today confirmed the full tracklist.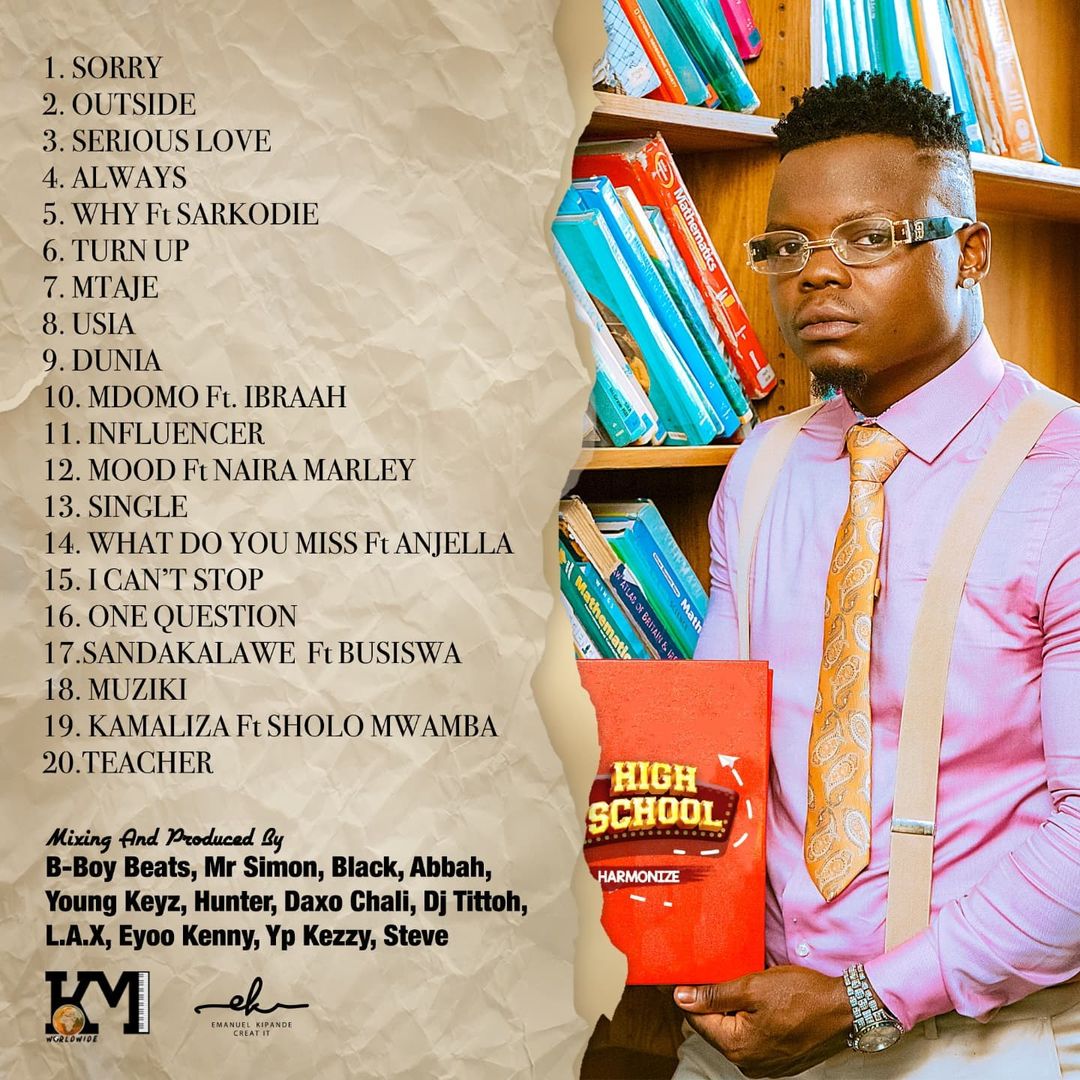 Featuring guest appearances by the likes of Ibraah, Naira Marley, Anjella, Busiswa, Sholo Mwamba and Sarkodie from Nigeria.
You can see the tracklist for 'High School' below;
Harmonize – Sorry
Harmonize – Outside
Harmonize – Serious Love
Harmonize – Always
Harmonize – Why Ft. Sarkodie
Harmonize – Turn Up
Harmonize – Mtaje
Harmonize – Usia
Harmonize – Dunia
Harmonize – Mdomo Ft. Ibraah
Harmonize – Influencer
Harmonize – Mood Ft. Naira Marley
Harmonize – Single
Harmonize – What Do You Miss Ft. Anjella
Harmonize – I cant Stop
Harmonize – One Question
Harmonize – Sandakalawe Ft. Busiswa
Harmonize – Muziki
Harmonize – Kamaliza Ft. Sholo Mwamba
Harmonize – Teacher | Download Mp3