Justine Siegemund dared to question the norm in the 17th century. She disregarded patriarchal beliefs by writing the first book on obstetrics from a woman's perspective in Germany. What makes the tale of the fearless woman who dared to defy social norms and pen a book now considered taboo? Justine Siegemund: Who is she?
Table of Contents
They advise people to "Don't judge a book by its cover." This famous adage is brilliantly interpreted in Justine's tale. Things were different back then. Nobody would have anticipated a woman to write such an insightful and exploratory work. And for that reason, Justine is legendary. Even more interesting is her story.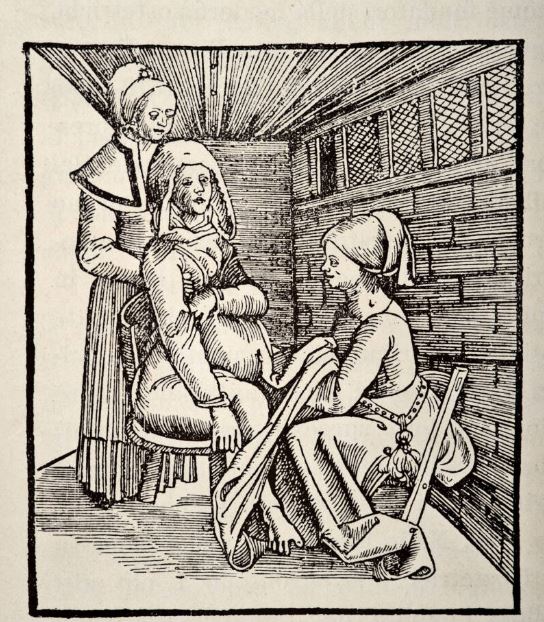 Justin Siegemund profile summary
| | |
| --- | --- |
| Name | Justin Siegemund |
| Date of birth | December 26 1636 |
| Place of birth | Rhonstock, Lower Silesia (now Roztoka, Poland) |
| Date of death | November 10, 1705 (aged 68 years old) |
| Place of death | Berlin, Kingdom of Prussia |
| Nationality | German-Silesian |
| Occupation | Midwife |
| Famous for | The Court Midwife (1690) book |
| Spouse | Christian Siegemund |
| Children | None |
Who is Justine Siegemund?
The 17th-century midwife Justine Siegemund is known for having changed obstetrics with her medical treatise. She was the first author in Germany to write an obstetrics book from the viewpoint of a woman. The birthing process was safer for moms and kids because to Justine's book.
The place of Justine Siegemund's birth. On December 26, 1636, she was born in Rhonstock, Lower Silesia (now Roztoka, Poland). Elias Diettrich, a Lutheran priest in Rohnstock in the once Silesian Duchy of Jawor, is the father of Justine. When Justine was 14 years old, her father passed away.
Later, Justine's mother wed Christian Siegemund, an accountant. In the 42-year marriage, her mother had no more children, but Elias and Christian helped each other out in the workplace.
Justine Siegemund's career
What path did Justine take to success as a writer? Her journey is incredibly fascinating, and she finds inspiration in the most unlikely places.
Justine had a prolapsed uterus when she was young, which people mistook for pregnancy. She became interested in obstetrics because of the uncertainty surrounding her situation and the restrictions associated with birthing. In 1659, Justine established her own midwifery practise.
She initially provided free services to expectant mothers, the majority of whom were from low-income families. As her reputation developed, she began providing medical care to affluent clientele from noble families.
Justine had a significant professional boost in 1683 when she was appointed the City Midwife of Lignitz. As a result, her career kept growing. She was able to give birth in the royal court in Berlin thanks to Fredrick William's appointment of her as Court Midwife in 1701.
According to historical reports, Mary II of Orange was impressed by Justine's midwifery abilities. She urged her to write a training handbook regarding the profession; as a result, Court Midwife was published.
The book was written and published by Justine on her own dime. Embryological and anatomical illustrations by Regnier de Graaf (1641–1673) and Govard Bidloo (1649–1713), two of the best medical artists of the time, were used to illustrate the text.
It wasn't all easy for the well-known author, though; male doctors and midwives frequently assaulted her and accused her of utilising risky childbirth techniques. Justine persisted in providing her professional services and developing her career in spite of these obstacles. Justine assisted in the birth of close to 6,200 children until she passed away in 1705.
RELATED: Does Justin Bieber have a child? Everything you need to know
Justine Siegemund's books
The Court Midwife, also known as Die Kgl. Preußische and Chur-Brandenburgische Hof-Wehemutter in German, was a book on childbirth that Justine published in 1690. Almer Mater Viadrina endorsed her book on March 28, 1690.
When such material was scarce, the book provided fresh perspectives on birthing. Midwives in the 17th century kept the practises of their trade a secret, and the majority were uneducated. As a result, not much information with application was recorded in writing. And for that reason, the book was really important.
Several republications of Justine's work have been published, including ones in Berlin (1708) and Leipzig (1715 and 1724), with changes that contain corroborating references to male gynaecology. Additional revisions to the book (accounts of the Kerger and Petermann cases) were made in 1723, 1741, 1752, and 1756.
How did Justine Siegemund die?
What caused the death of Justine Siegemund? At the age of 68, Justine Siegemund passed away on November 10, 1705. Unfortunately, no information regarding the cause of death has been provided, and no indications exist that they were the same.
She is recognised for relying on her experience and understanding of natural cures rather than using surgical equipment frequently in her midwifery work.
What was Justine Siegemund's religion?
Justine's faith is still unknown despite all of her successes. Although many people believe she was Jewish or Catholic, there is no proof for either of these claims.
Justine Siegemund's legacy lives on
People became interested in Justine Siegemund's work and history as a result of Google's Doodle featuring her, and inquiries like "Who is Justine Siegemund?" flooded the internet. The well-known author defied convention and released an obstetrics book that provided valuable insight into birthing.