Rory Culkin's – He began his acting career in the films of his brothers Macaulay and Kieran Culkin, who were his older and younger siblings, respectively. Since then, he has gone out on his own and gained credits in a number of popular TV shows and films, including Swarm on Amazon Prime, Under the Banner of Heaven, and season 6 of Black Mirror on Netflix.
In addition to bringing him success, Culkin's career also helped him meet Sarah Scrivener, the woman who would become his wife. On the set of Scream 4 in 2010, where the actor played one of the Ghostface killers and Scrivener served as a camera production assistant, the two came into contact.
After that, Culkin and Scrivener wed in 2018 in a ceremony with a WWE theme
RELATED: Bridget Moynahan- Get to know more
Despite the couple's relative secrecy, Scrivener has provided a few views into their lives on Instagram, and they have even collaborated once or twice more.
So, who is the wife of Rory Culkin? All the details on Sarah Scrivener are provided here.
She works in film and television production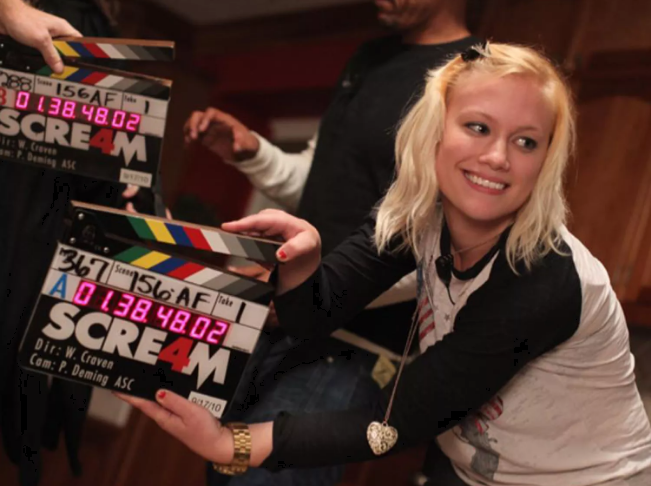 Although Scrivener tries to stay out of the spotlight, she too works in the entertainment world like her husband.
Since 2011, Scrivener has served as a camera assistant on a number of motion pictures and television programmes, including The Good Wife, Divorce, For Life, The Black List, and Search Party.
She frequently celebrates the completion of each movie she works on and posts behind-the-scenes images of her and the other members of the film team.
She and Culkin met on the set of Scream 4
Culkin and Scrivener first worked together on the fourth Scream movie, which also included Emma Roberts as the second Ghostface killer and numerous members of the original ensemble. The movie was filmed in 2010, and it was subsequently released in 2011.
The movie was significant not only because it united the couple but also since it was the first movie Scrivener ever worked on. In September 2015, she celebrated the occasion with a nostalgic Instagram picture.
RELATED: Yvette Prieto,Get to know more about Michael Jordan's…
"Throwback to my first slate lol," she wrote alongside a photo of her holding the Scream 4 clapperboard.
She and Culkin love WWE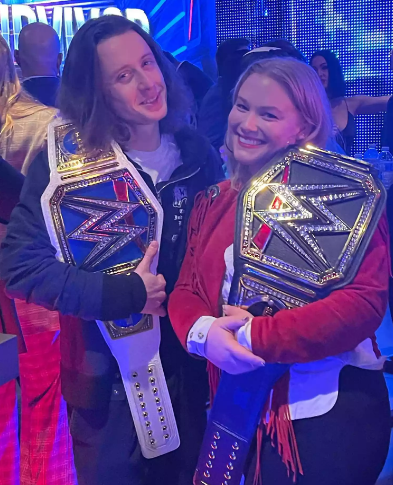 The duo is particularly interested in wrestling, as shown by Scrivener's Instagram, and they usually go to WWE events together.
Scrivener posted many images of herself and Culkin standing with the championship belts during the WWE Survivors Series in December 2021. She joked in the post's description, saying: "At the end of the day, it is what it is. It's a contest right now. I'm not here to socialise.
Additionally, the duo has frequently attended WrestleMania over the years, notably in 2019 and 2018.
She and Culkin got married in 2018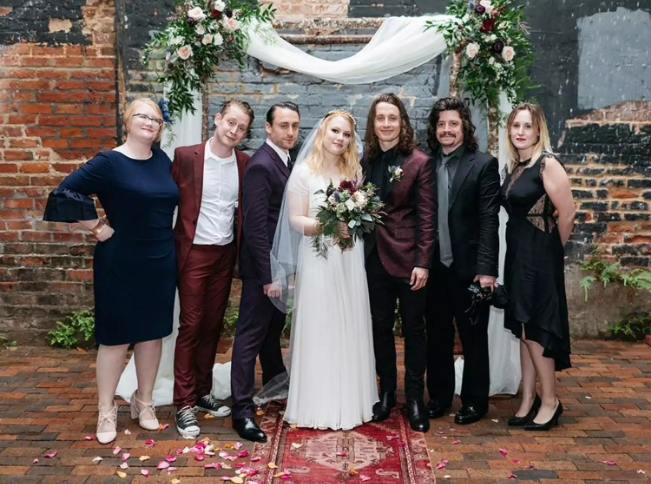 They got married on April 7, 2018, in New Orleans in front of family and friends, including Culkin's siblings, a little over a year later. The wedding was themed around the couple's passion for pro wrestling, and WWE hype man Paul Heyman officiated the ceremony. In addition, they included WWE touches into the decor, as Scrivener demonstrated in a 2022 anniversary Instagram post.
They went to Wrestlemania at the Caesars Superdome in New Orleans the day after their wedding with various friends and family members.
She and Culkin have worked together several times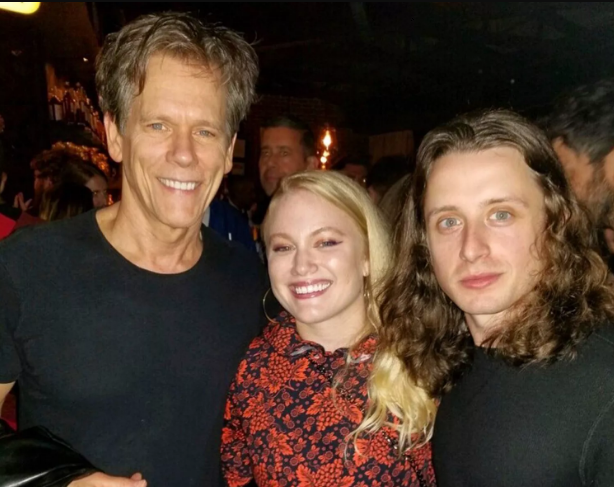 Following their collaboration on Scream 4, the pair were given the opportunity to work together once more in 2019 on the Showtime series City on a Hill, this time as husband and wife.
Culkin, Kevin Bacon, and Aldis Hodge all appeared in the drama series, which Scrivener worked as a second camera assistant on. Scrivener shared a picture of herself and her husband posing with Bacon to commemorate the end of season
RELATED: Mikhaila Peterson – Get to know more about…
"The cast and crew are amazing, and the production is really something spectacular. She captioned the photo, "I feel so lucky to have worked on this production and can't wait to watch the rest of the season. After nine years, it was "super cool" to work alongside my husband once more. "Wild ride!"
For a music video that Scrivener directed, produced, and shot for musician Quinn Murphy in April 2022, Scrivener and Culkin once more collaborated. Scrivener and Murphy co-starred in it, and Culkin shared stills from the shoot on her Instagram.
She is close with Culkin's siblings and their spouses
With Macaulay and Kieran Culkin's brothers as well as their respective partners, Brenda Song and Jazz Charlton, Scrivener has grown close over time.
The two couples are regulars in her and Culkin's company, and Scrivener posts pictures of their double dates on Instagram.
The pair went to Disney World in July 2019 together with Macaulay and Song and captured amusing romantic shots. In the previous year, Kieran and Charlton spent the day at the New Jersey Renaissance Fair with Scrivener and Culkin.
Song and Scrivener seem to be particularly close, since Song received a passionate Instagram birthday greeting from Scrivener in March 2020.
Happy birthday to my beloved friend @brendasong in quarantine! I hope you have a wonderful day of disaster preparedness, but let's also remember the magical moments.