The night of November 7th, 1983, will remain a day to remember for American businessman David Hendricks. That night, he lost his lovely wife, Susan, and three children in their house along 313 Carl Drive. Here is everything you need to know about what transpired.
The Hendricks family
Susan and David Hendricks were the only adults in the family. The Rebekah, Grace, and Benjamin were the couple's three children. Though he was reared in Oak Park, Illinois, David was actually born in Morton Grove.
An American businessman named David Hendricks. In Bloomington, Illinois, he founded and successfully ran a very successful firm. He possessed a patent for an orthopaedic back brace that he sold and was well-known across the Bloomington neighbourhood.
RELATED: Who is Jade Bender? Her age, height, parents, movies…
The Plymouth Brethren, a stringent fundamentalist branch of Protestantism, was where the David Hendricks family belonged. The family was managed in accordance with its principles. They mainly kept to themselves and hung out with family or other group members most of the time.
The family lived an arguably great life until November 7th, 1983. Then, Susan and her children were found murdered lying in their bed. On one of the children's beds, there was an axe and a butcher knife.
What happened to the Hendricks family?
The afternoon of November 7th, 1983, started like any other day for the Hendricks. David went about his business as usual while Susan spent time with the children. He came back in the evening, allowing Susan to go for a baby shower in Delevan.
David took the kids to their preferred eatery, Chuck E. Cheese, in the evening. They brought snacks and beverages, and they played games until eight o'clock, when they headed for home. The kids were in bed and asleep by 9.30 p.m.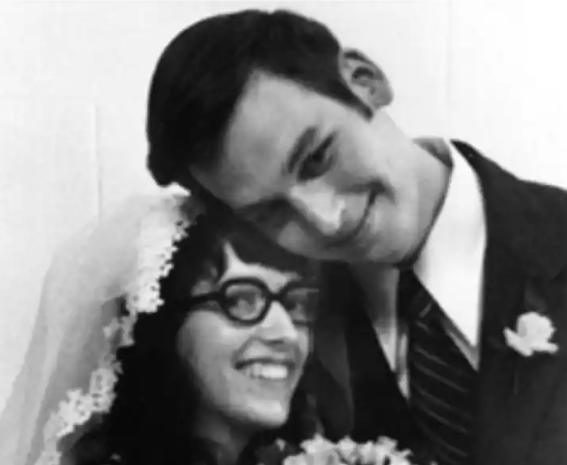 Around 10:30 p.m., Susan Hendricks returned and spent time with her husband before retiring to bed. Then, at ten o'clock at night, David departed the house for a business trip. He would then book a room in Wisconsin and spend the following day marketing his back brace.
He contacts his wife before turning around and heading home. The call is unfortunately not answered. In the afternoon, he tries again, but it doesn't work. Then he instructs his aide to knock on the neighbor's door to see if they can get through.
David got worried and made a call to the Bloomington Police Department. As a result, officer Mike Hibbens and detective Dennis O'Brien were sent to the house to check on Susan and the children. Unfortunately, they discovered they were dead.
Hendricks crime scene
The Hendricks family murder scene was quite strange. When the police and neighbours searched Hendricks's house, they found the mutilated bodies of Susan and three children. They had been hacked to death with an axe and a butcher knife.
There was little sign of forced entry or struggle. Additionally, even though the killings were brutal, the used weapons had been cleaned and placed next to the bodies.
Arrest and prosecution of David Henricks
Later that day, when David Henricks came back, the police interrogated him and looked for signs of blood on his clothing. The police decided to investigate his account, but there was no further clue. Medical examiners came to the conclusion that David's tale did not fit after examining the children's bodies.
RELATED: Who is Mac Jones' girlfriend? Get to know more about…
The examiners drew attention to problems with the kids' most recent meal. Within two hours, the meal typically exits the stomach and enters the small intestine. However, the vegetarian pizza toppings that the three kids had eaten that evening were still present in their tummies.
Hendricks was still at home, and the time of their death was determined by investigators to be around 9:30 PM. He was accused of killing his family, but the authorities did not have a clear reason for such actions.
Who killed the Hendricks family?
The jury found Hendricks guilty of four counts of murder after nine weeks of trial. David was sentenced to life imprisonment on December 21st, 1988. He appealed that case, but the appeals were denied.
Journalist Steve Vogel, who followed the case closely, decided to publish a book titled Reasonable Doubt. In the book, he asked questions that many people were afraid to try. When the Supreme Court of Illinois announced a review of the case, many versions of the book were published.
Fortunately, in 1991, the Supreme court of Illinois retried the case. After seven weeks of trials, the jury found him not guilty. Therefore, David was released after serving three years in jail.
Henricks family murder documentary
On October 4th, 2021, Crime Junkie Podcast released an entire episode about the murders titled, Murdered: The Hendricks Family.
Where is David Henricks and what is he doing now?
After being released, David renounced his fundamentalist religious ties. He then relocated to Florida and started another orthopaedic business. He also got married again and tried to live normally. David Hendricks second wife is Gazel, and the couple currently lives in Orlando, Florida.
The murder of the Hendricks family remains a mystery and one of the deadliest in the history of Illinois. The victims, Susan and her three children are yet to receive justice because investigators failed to find the murderer.
RELATED:Bob Barker still alive? What is the retired host up to…
Sylvia's body underwent a postmortem, and it was discovered that she had more than 150 different wounds. She was also severely underweight when she passed away. The passing of Sylvia Likens was referred to as Indiana's longest nightmare.