One of the most promising rappers in the business was King Von, a rising talent from Chicago. He had only been active for around two years, but his music had already had a big influence.
Tragically, during an altercation with a rival rapper crew over what seemed to be a gang-related issue, his life was tragically cut short. His sudden passing rocked the music industry and left his admirers grieving the loss of a gifted musician with so much untapped potential.
Table of Contents
Who Was King Von?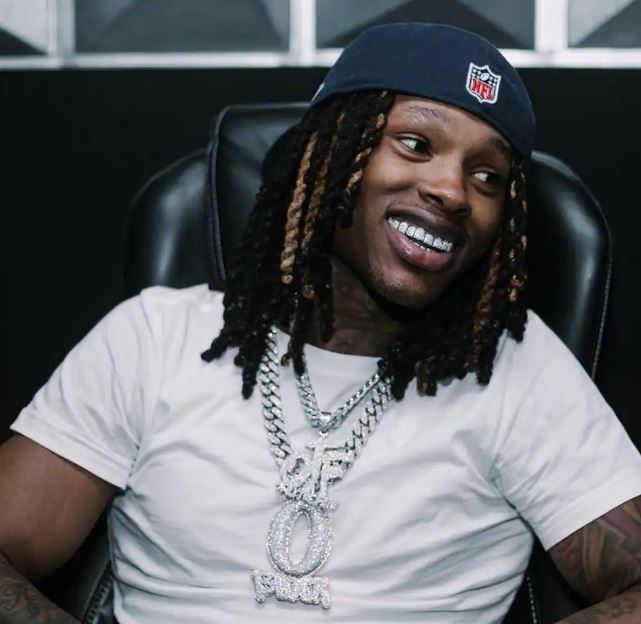 Dayvon Daquan Bennett, better known as King Von, was a renowned American rapper from Chicago, Illinois. He was connected to Empire Distribution and Lil Durk's record label, Only the Family, and had a bright career. He tragically passed away on November 6, 2020, ending his life.
King Von Early Life
Bennett, who was born in Chicago, Illinois, on August 9, 1994, had a complicated family life. He had three siblings from his mother Taesha and six half-siblings from his father Walter E. Bennett. His relationship with his father was tense and erratic because he was mostly raised by his mother, in part because of his father's stints in prison.
Tragically, Von's father was shot to death by an unknown assailant when he was just 11 years old. Because of how much this loss affected him, he wrote numerous songs in honour of his father that reflect the effect of the tragedy on his life.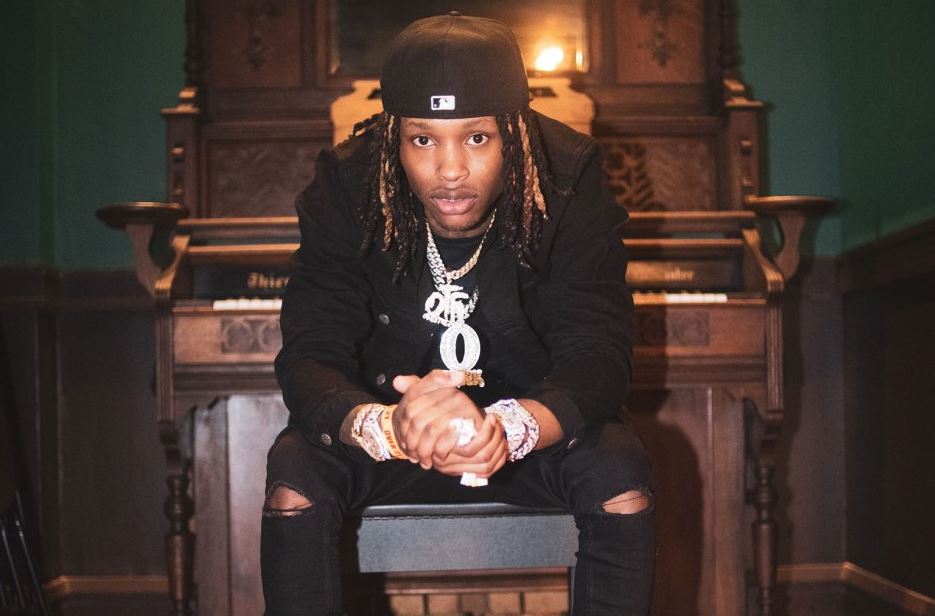 Von's life changed when he had his first run-in with the law and was imprisoned at the age of 16. He was charged with murder in the first degree and two counts of attempted murder in 2014 in connection with a shooting that left one person dead and two others injured.
He was cleared of all allegations following a trial, which caused him to turn his attention to his love of music. He worked along with Lil Durk during this time to start advancing his musical career.
Von was a student at South Suburban College in South Holland, Illinois, prior to the legal problems. He struggled, but he persisted and finished his GED while in juvenile jail. However, he also joined the Black Disciples street gang at this time, which further influenced his course in life.
RELATED: Who is Corey Mylchreest..? All About Corey Mylchreest
King Von's Career
King Von made a big impression after signing to Lil Durk's Only the Family record label when he dropped his breakthrough track "Crazy Story" on December 6, 2018. The well acclaimed song provided the foundation for his burgeoning career.
His fiancée, rapper Asian Doll, released the music video for "Grandson" with King Von on Valentine's Day 2019 as a gesture of support and admiration. Later in May 2019, "Crazy Story 2.0″—a remix of "Crazy Story" with Lil Durk—was made available, along with a music video that reached at number four on the Bubbling Under Hot 100 chart. The release of "Crazy Story, Pt. 3" on September 13, 2019, further cemented his artistic prowess.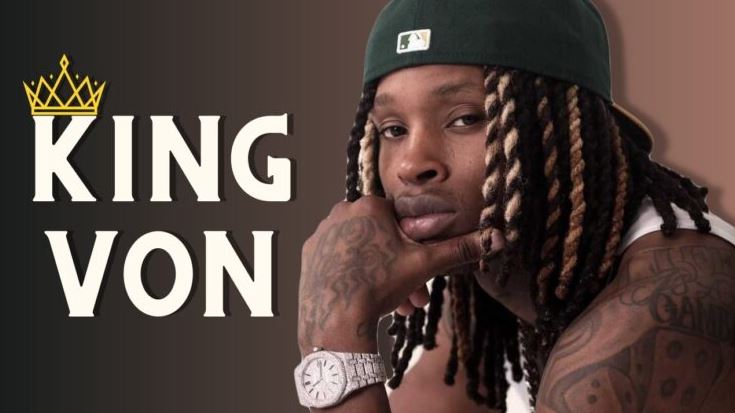 King Von released his first mixtape album, "Grandson, Vol. 1," in September 2019. It featured 13 songs that displayed his talent, including joint productions with Chicago musician Booka600 and Lil Durk. The mixtape had a significant impact, debuting at position 75 on the Billboard 200, climbing to position 27 on the Hip Hop/R&B Albums list, and landing at position 9 on the Independent Album chart.
On March 6, 2020, King Von released his second mixtape, "Levon James," continuing his amazing musical career. Hits including "2 A.M," "Rollin" with YNW Melly, and "Took Her to the O," which turned into one of his most popular tracks, were included on the mixtape. "Levon James" featured collaborations with musicians including NLE Choppa and debuted on the Billboard 200 at number 63 before peaking at number 40.
King Von had major singles like "Why He Told," "All These Niggas," featuring Lil Durk, and "How It Go" prior to the release of his debut studio album, "Welcome to O'Block." On October 29, 2020, he launched his debut album, which had 16 songs produced by artists such as Chopsquad DJ, Tay Keith, Wheezy, and Hitmaka. The successful joint effort between Polo G and the album was titled "The Code."
Sadly, after his tragic death, his team published music videos for a number of songs, including "Wayne's Story," "Armed & Dangerous," "Mine Too," and "Demon," further evoking his legacy as a gifted and significant musician.
Posthumous Releases
King Von tragically passed away, but the posthumous projects that were made in his honour allowed his musical legacy to live on.
In honour of King Von, Lil Durk released his album "The Voice" on December 24, 2020. King Von appeared on the album's cover and was featured on the song "Still Trappin'," which resonated with Von's supporters and admirers.
Another posthumous endeavour that celebrated King Von's brilliance and creativity was "What It Means to Be King". The song "Don't Play That" with 21 Savage was released on February 4, 2022, while another song titled "War" was released on March 2, 2022. The financial success of both songs confirmed King Von's influence on the music business.
The first posthumous album by King Von, "What It Means to Be King," was published on March 4, 2022 by his management group. The record peaked impressively at number two on the Billboard 200 chart. Two songs from the album, "Too Real" (issued on March 7, 2022) and "Get it Done" (published on August 9, 2022) were accompanied with music videos, allowing fans to continue to appreciate his work even after his passing.
The rapper King Von's manager revealed in January 2023 that another posthumous effort by him will be dropping later that year. The record, titled "Grandson," was keenly awaited by both fans and connoisseurs. Two singles were released in advance of the album's release: "Robberies" on June 23, 2023, and "Heartless," which featured Tee Grizzley, on July 7, 2023.
On July 14, 2023, "Grandson," the album, debuted on the radio. It was accompanied with a music video for the song "Don't Miss" and official visualizers for each of the album's songs, allowing fans to once more experience King Von's artistry.
King Von's Personal Life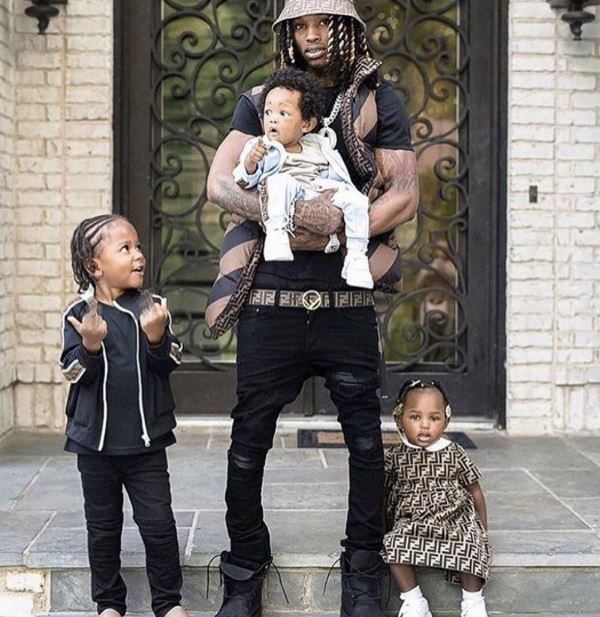 Bennett had a sporadic relationship with the Texas rapper Asian Doll before he passed away, but it is not known whether they were still together when he passed away.[51] Bennett had three children during the course of his life: one boy and two daughters.
Death And Remembrance
Bennett and his group were involved in a deadly incident that occurred outside the Monaco hookah lounge in Atlanta, Georgia, on November 6, 2020, at around 2:15 a.m. The crews of Bennett and Quando Rondo got into a fight, which quickly turned violent and resulted in shooting. Bennett tragically suffered multiple gunshot wounds during the gunfire battle and was taken to the hospital in critical condition. He was 26 years old when he passed away from his wounds later that day despite efforts to save him.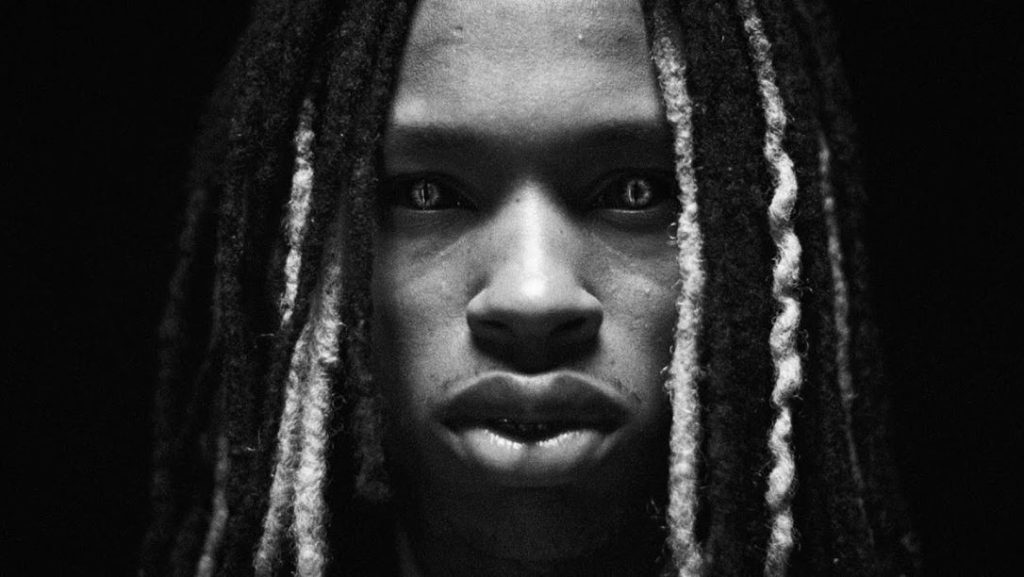 Bennett was among the six people injured, and there were a total of two fatalities as a result of the incident. A suspect who was detained by police for the murder of King Von while receiving treatment for a gunshot wound was one among the injured. Rapper Timothy Leeks, also known as Lul Timm, the suspect, is connected to Quando Rondo.
King Von was laid to rest in his native Chicago, Illinois, on November 14, 2020, as friends, family, and admirers said their final goodbyes to the great rapper.
Bennett was recognised during the 64th Annual Grammy Awards' In Memoriam montage, which paid tribute to people who had died away, in recognition of his life and career accomplishments.
In the Parkway Gardens complex, where Von had grown up, a painting honouring King Von was made by artist Chris Devins in August 2021. However, some Chicagoans were upset about the artwork and voiced worries about potential gang-related crime and the perceived promotion of gang violence in the neighbourhood.