Jezi mpya za Yanga 2023 24
Jezi mpya za Yanga 2023 24 -After successfully completing the 2022/2023 season, Yanga SC began making plans for the upcoming 2023/2024 campaign. They kicked off those plans by announcing the jerseys that will be worn in the following campaign. According to Yanga Sc's official announcement, orders for the new club jerseys for the 2023–2024 season should be placed starting on June 24, 2023, for those who are prepared to pay in advance to receive the jerseys when they arrive in Tanzania.
RELATED: CV ya Miguel Angel Gamondi | Kocha Mpya wa Yanga
The Yanga Sc club has declared that they are now taking orders for their brand-new shirt, which will shortly be sold in GSM stores throughout Tanzania. The eagerly awaited Yanga SC jersey (Jezi Mpya Za Yanga) will cost just 32,000Tsh, which is an incredible deal given the top-notch quality of the item. If you want to be among the first supporters to receive new club gear, be sure to place your order immediately.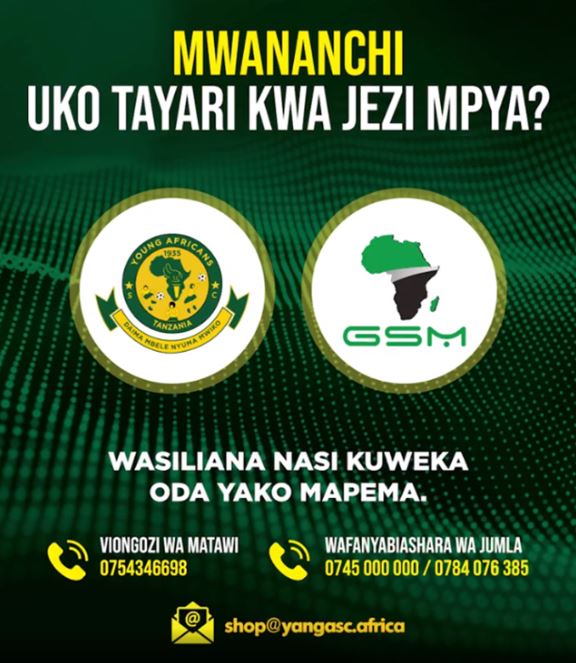 How To Pre Order Jezi Mpya Za Yanga
Contact Club Management To Place Your Order In Advance:
Branch Leaders: 0754 346 698
Traders: 0784 076 385 & 0745 000 000