Jasmine Page Lawrence
Martin Lawrence, a well-known actor and comedian, is the father of Jasmine Page Lawrence. She has established herself as a prominent figure in her own right, making contributions to the entertainment business and beyond.
Born on January 15, 1996, Jasmine has grown up in the limelight due to her father's celebrity status. However, she has managed to carve out her own identity and has shown talent, ambition, and drive that extends far beyond her famous last name.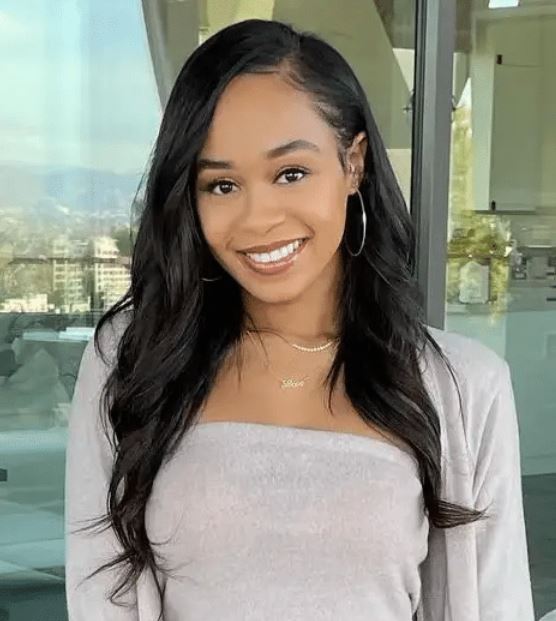 Profile summary
| | |
| --- | --- |
| Full name | Jasmine Page Lawrence |
| Gender | Female |
| Date of birth | 15 January 1996 |
| Age | 26 years old (as of 2022) |
| Zodiac sign | Capricorn |
| Place of birth | United States of America |
| Current residence | Los Angeles, California, United States |
| Nationality | American |
| Ethnicity | Mixed |
| Religion | Christianity |
| Sexuality | Straight |
| Height in inches | 5'3'' |
| Height in centimetres | 160 |
| Weight in pounds | 110 |
| Weight in kilograms | 50 |
| Hair colour | Dark brown |
| Eye colour | Dark brown |
| Father | Martin Lawrence |
| Mother | Patricia Southall |
| Siblings | 5 |
| Relationship status | Dating |
| Boyfriend | Eric Murphy |
| Education | Duke University |
| Profession | Actress, reality TV star, social media personality |
| Net worth | $300 thousand to $500 thousand |
| Instagram | @jasmin_lawrence |
Growing up in the Shadow of Fame
Being the daughter of a Hollywood icon like Martin Lawrence comes with its share of challenges and opportunities. Jasmine grew up with the constant attention of the media and paparazzi, which undoubtedly had an impact on her childhood and adolescence.
RELATED: Who is La'Princia Brown? All About Bobby Brown's…
Living in the spotlight can be demanding, but it also provided Jasmine with unique experiences and connections within the entertainment industry. She navigated the complexities of fame with her family's support and developed a strong sense of individuality.
Pursuing a Career in the Entertainment Industry
Jasmine Page Lawrence has expressed an interest in the entertainment world, following in her father's footsteps to some extent. She has explored acting and appeared in several projects, with cameos or guest roles in TV shows and films. Her familial connections have likely opened doors for her, but Jasmine's talent and dedication have been crucial in establishing herself as an aspiring actress.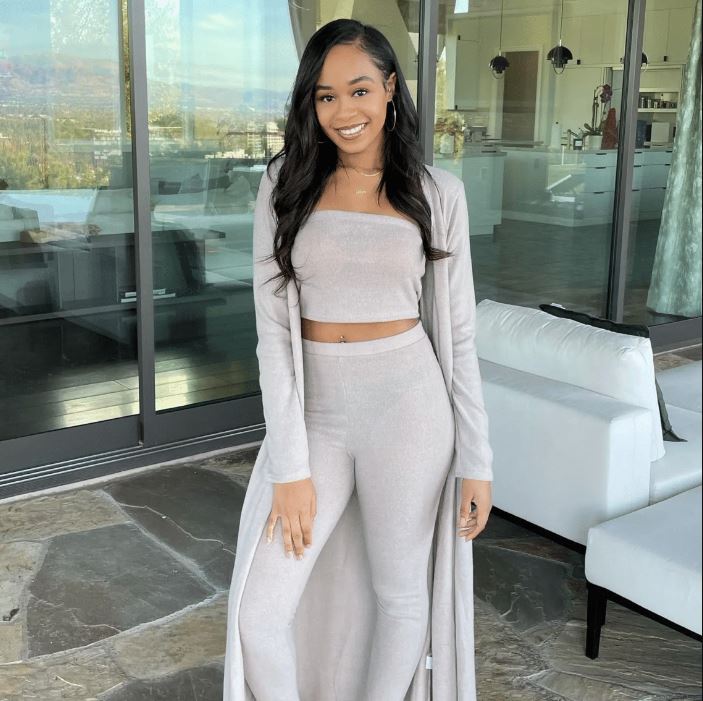 Beyond Acting: Entrepreneurial Ventures
While Jasmine has shown promise as an actress, she has also ventured into other fields, displaying her entrepreneurial spirit. Like many individuals her age, she may have found passion and interest in various pursuits.
RELATED: Who is Cecily Strong? Everything You Need To Know
Some reports suggest that she has invested time and effort in building her own business ventures, possibly in the fashion or beauty industry. This demonstrates her determination to explore different paths and create her own success independently.
A Private Persona
Despite her public exposure due to her father's fame, Jasmine Page Lawrence prefers to keep her personal life private, avoiding excessive media attention. She is active on social media platforms but mainly shares glimpses of her professional life and passions rather than intimate details of her personal relationships. This choice allows her to retain a degree of autonomy and control over what aspects of her life she wants to share with the world.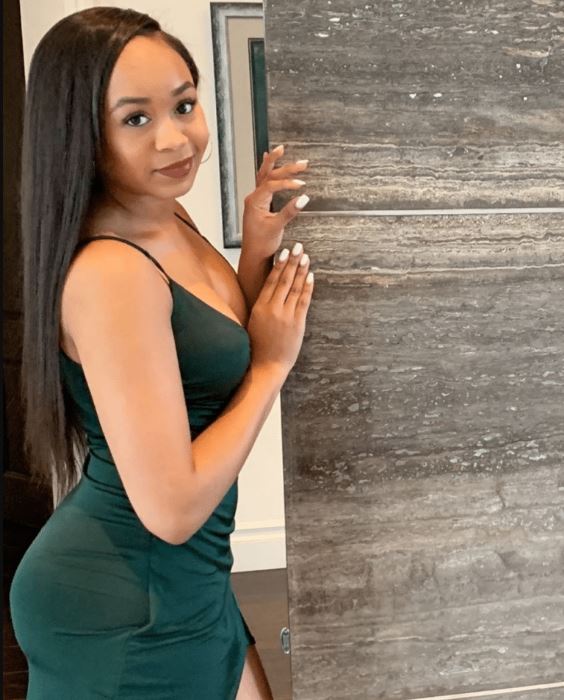 Advocacy and Giving Back
Apart from her entertainment and entrepreneurial endeavors, Jasmine also engages in philanthropic activities and advocates for various causes. Growing up in the spotlight may have sensitized her to the power of influence, and she appears to use her platform for the greater good. Participating in charitable initiatives and supporting causes close to her heart showcases her desire to make a positive impact on society.
In conclusion,
Jasmine Page Lawrence is more than just Martin Lawrence's daughter; she is a multi-faceted individual who has explored her own path in the entertainment industry and beyond.
With a passion for acting, business endeavors, and philanthropy, Jasmine exhibits ambition and a desire to make her own impact on the world apart from that of her father. Her path is still in progress, and she will certainly make even greater steps in the pursuit of her passions as she continues to develop emotionally and professionally.