Diamond – Sleeping with Spice Diana Would Be God's Doing
Diamond Platnumz answered inquiries from the media about his connection with Spice Diana after arriving for his forthcoming concert on July 13 during a press conference held in Uganda.
RELATED:
Diamond made it clear that Diana had flown to Tanzania to work with Zuchu, and that throughout her stay, he had extended hospitality by having her stay at his home and giving her a tour of his workplace.
He made it plain that any romantic entanglements between them would not be the consequence of his or Diana's efforts, but rather a decision made by a higher authority.
Diamond said, "From my perspective, we see ourselves as siblings, but I must say she is a beautiful person, and if something were to happen, she wouldn't be a bad choice to have a child with because of her charm."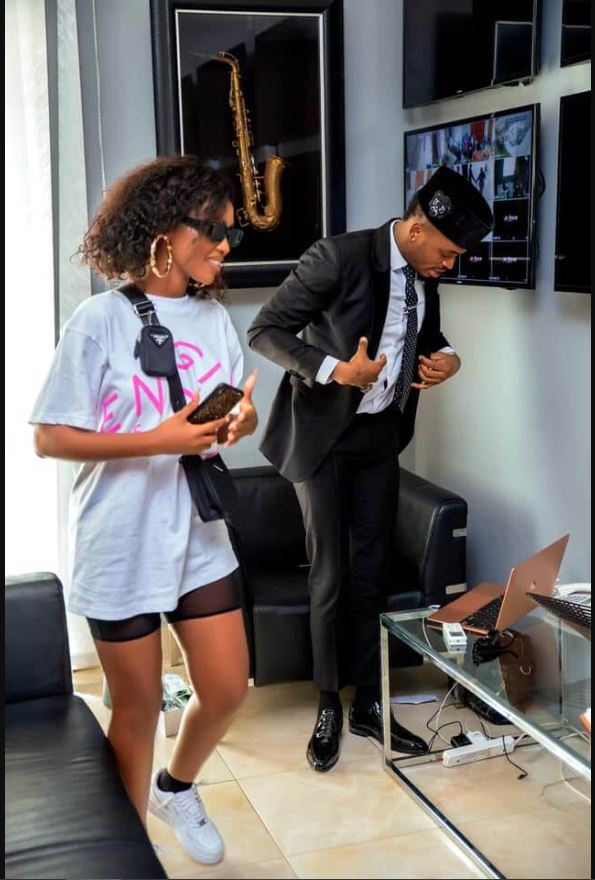 Diamond Platnumz – My religion allows me to have four wives
Diamond Platnumz recently presented his perspective on marriage and relationships at a conference. He stated that he is permitted to have up to four spouses in accordance with his religious convictions. He made it obvious that he isn't married right now, though.
Diamond stressed that he believes a woman should be open to the prospect of having a kid with him if he devotes a large amount of time and effort to her. He claimed that his religious practice and this belief are compatible.
Diamond also disclosed that he is unmarried right now and looking for a relationship. He urged women to take the initiative and let him know if they are interested in talking to him.
Diamond was questioned about if he intended to have more children with a Ugandan partner after his prior union with Zari, which resulted in the birth of children. He said in response that everything has a process and develops at its own pace. He made it seem as though he would be open to the idea of having a child with another lady if he were to fall in love with her.
It's crucial to remember that Diamond Platnumz's personal religious beliefs and point of view influence his opinions and decisions towards partnerships.