BeReal 2022 recap explained – Here's how to see your year on BeReal
BeReal explained – has been the year of BeReal and now we get our own personalized recap of it! With BeReal recap and Spotify Wrapped, it's been a fantastic year to relive. For about a week now we have had a timer on our memories on BeReal, so here's an explainer of why and how you can also see your 2022 BeReal recap.
RELATED: Taboola News and Sponsored Links
How do I get my BeReal 2022 recap?
Okay so it's actually dead simple, all you have to do is open up BeReal and click on your memories and it should take you to your recap for the year. If it doesn't work for you at first then you need to update the app which can be done easily and quickly in your app store. Here's a guide on how to get your BeReal recap.
Open up BeReal
Click on memories and update the app if you need to
Then click "Generate my 2022 video recap"
For a few people, it's not working yet so just hang tight and keep trying it. You'll be put on a waiting list and then hopefully you'll have access to it.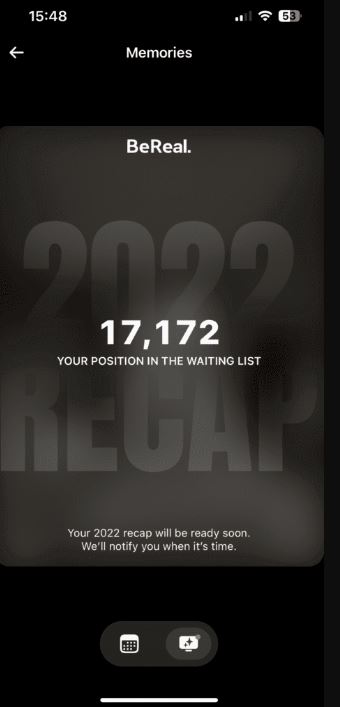 Once you do get to see your video, or if you're waiting to see yours, all it'll be is a flick through every single one of your BeReals from the year without a crumb of music or anything.
On TikTok, users are also posting their BeReal videos with the same audio. Everyone using the app uses the phrase "And with that, the 2022 season comes to an end, goodnight." The audio is available here.