Sauti Sol – Isabella -The multiple-award-winning afro-pop band Sauti Sol has just released a new track called Isabella, which is an absolutely stunning banger.
In addition, "Isabella," which is a gorgeous joint, is the sixth single off of the project album titled "Live and Die in Africa," which was created by Sauti Sol.
RELATED: Sauti Sol Ft Brandy Maina X Maandy – Girls on Top
Both the lyrics and the plot of the song celebrate a carefree and youthful love that is not restricted by factors such as age, race, or religion.
QUOTABLE LYRICS
YOLO, YOLO, You Only Live Once so
Me I wanna have some fun.
Vunja mifupa kama meno iko
Up and away we go and
Spend all my money on you baby,
Cause I can't take it with me when I'm dead
So, tonight, tonight,
We are young, high, and in love
Listen to "Sauti Sol – Isabella" Below;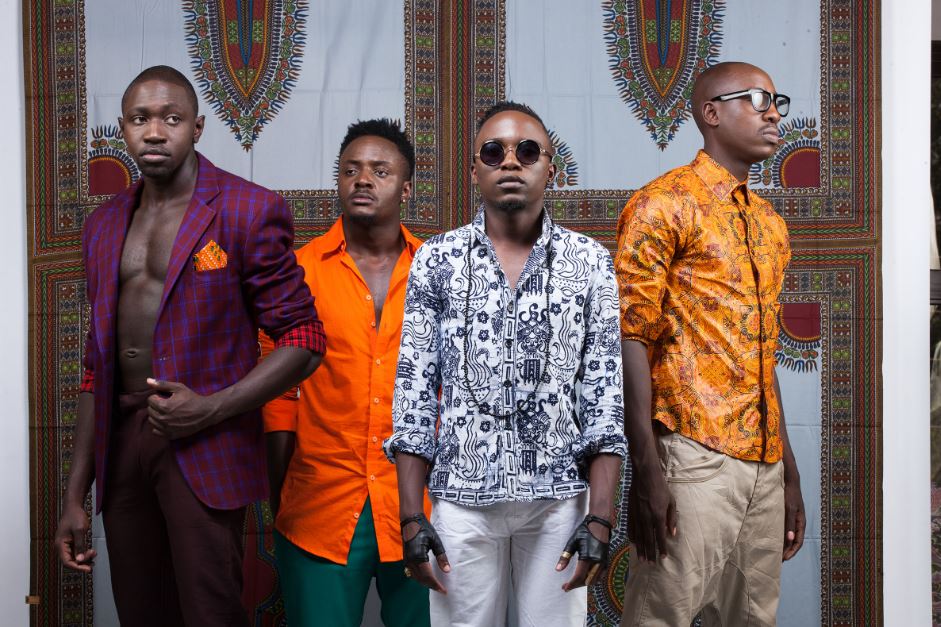 More Tracks From Sauti Sol;
ABOUT SAUTI SOL
In 2005, vocalists Bien-Aimé Baraza, Willis Chimano, and Savara Mudigi came together in Nairobi, Kenya, to establish the Kenyan band Sauti Sol. Sauti Sol is a Kenyan band. In the beginning, Sauti Sol was an a cappella group, but guitarist Polycarp Otieno joined after they had already chosen their name.
On November 1, 2008, Sauti Sol presented the world with their first studio album, titled Mwanzo, which was met with widespread acclaim. After the release of their second studio album, Sol Filosofia, on February 25, 2011, the band received a number of acclaims and nominations for various awards as a result of their work.
In conjunction with South African rapper and record producer Spoek Mathambo, the band issued a self-titled extended play on June 18th, 2012, which was then made available for digital download. Their third studio album, titled Live and Die in Afrika, was made accessible for free download on the internet on November 21, 2015, and it did so for the first 48 hours after its release as an early Christmas present.
The band has enjoyed numerous successful tours in Africa and Europe, topped the charts in Kenya, and gained international attention with performances in Europe and the United States, in addition to television appearances and a variety of accolades and nominations, including their concert performance in Kenya in 2011 with the South African a cappella group Ladysmith Black Mambazo.
In addition, the band has been recognized and nominated for awards both nationally and internationally, such as the Kisima Music Awards, the Channel O Music Video Awards, the MTV Europe Music Awards, and the BET Awards.
The first stages of development (2005–2011)
Baraza, Chimano, and Savara, who had met at Upper Hill High School and participated in a music group there called Voices in the Light, got together in 2005 to start the band as an a cappella group. Prior to that, they had been members of Voices in the Light. They then met guitarist Otieno, who had attended Strathmore School, at the Alliance francaise in Nairobi, where they would frequent and decided to form Sauti (Swahili for "sound") and immediately wrote their first song, "Mafunzo ya Dunia" (Literally: lessons of the world), which would later feature on their debut studio album Mwanzo.
Later on, the band changed their name to Sauti Sol after adding the Spanish word for sun, "sol," to their moniker (supposed to mean "voices in the sun"). In 2006, the band took part in the competition that was put on by the Alliance francaise in Nairobi and was called the Spotlight on Kenyan Music competition. They were subsequently signed to Penya Records after having their recording included in the album compilation recording.
The four individuals have all received their degrees from the respective universities in Kenya. Savara received her education in business and finance from Africa Nazarene University, whereas Baraza earned her degree in journalism from the United States International University. While Otieno received his education in actuarial science from Jomo Kenyatta University of Agriculture and Technology, Chimano received his education in journalism from the University of Nairobi.
The band Sauti Sol received a lot of positive feedback for their first studio album, titled Mwanzo, which was published on August 4, 2009 by their record label Penya Records. They then released their second studio album, titled Sol Filosofia, two years later. At the 2011 Kisima Music Awards, the group won the title for Best Music Video for the music video for "Coming Home," which was the second single from their album. The group also won the award for Best Fusion Artist/Group of the Year for their accomplishments in the genre.