CCTV Footage Of Rapper AKA Who Shot Dead In Durban. CCTV footage showing South African rapper AKA who was shot has released in different online platforms.
AKA is a South African rapper, songwriter, and record producer. He is one of the most popular and successful hip hop artists in South Africa and has won numerous awards for his music.
In his career, he had done several collaborations with Tanzanian notable artists including Joh Makini "Don't Bother", and Diamond Platnumz, "Make Me Sing".
Related: South African National Anthem – Nkosi Sikelel' iAfrika
AKA was shot down on Friday night alongside another man while they were walking towards their car from a restaurant, along one of Durban's most popular roads.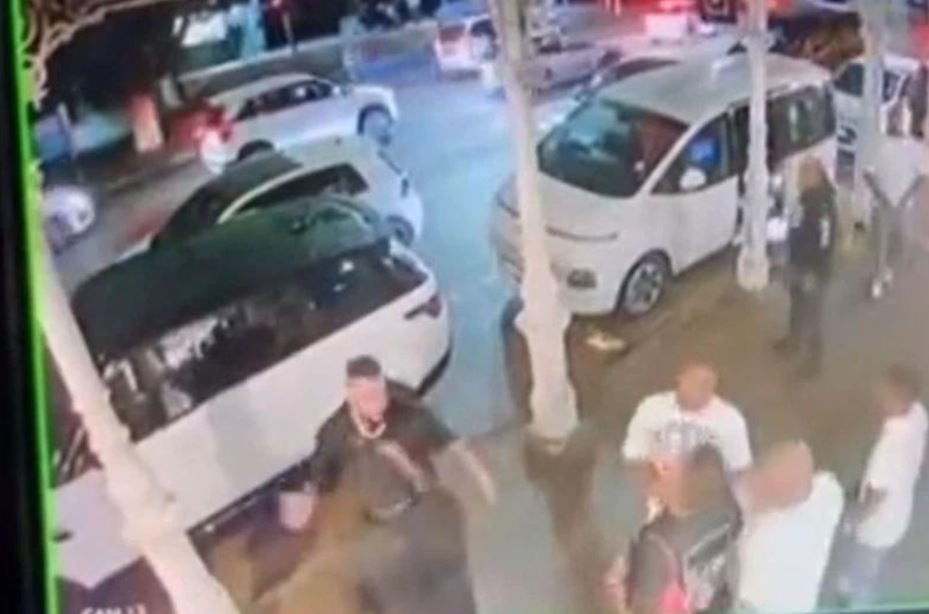 He and his friend were approached an armed suspects who walked to them from across the street and shot the victims at close range, police said.
However, Many South African people have licensed firearms for personal protection, yet there are many more illegal guns in circulation across the country.
Listen to AKA last song on bekaboy: AKA ft. Reason – Pressure
On this video, the guy in the middle is AKA bodyguard, He need to taken in for questioning. Watch the video carefully you will see him waving the hand to the suspect standing on the right pole.