Jinsi Ya Kupata Namba Ya Nida Kwa Kutumia Simu yako
Jinsi Ya Kupata Namba Ya Nida Kwa Kutumia Simu yako -The National Identification Authority (NIDA) was established by the National Identification Authority (Establishment) Instrument, 2008, and it was given the responsibility of registering and issuing identity cards to Tanzanian citizens and eligible residents who are non-citizens and are at least 18 years old in accordance with the Registration and Identification of Persons Act, (Act No.11 of 1986), Revised Edition 2012. This is in accordance with the Registration and Identification of Persons Act, which was passed in 1986 and is now in its 2012
Each nation also possesses its own special national identification number (NIN). This number is used for a variety of things, including identifying people, filing taxes, and accessing social security benefits. In this article, we'll discuss how simple it is to obtain an NIDA number in Tanzania, as well as discuss the significance of NINs and some of the reasons why they're necessary.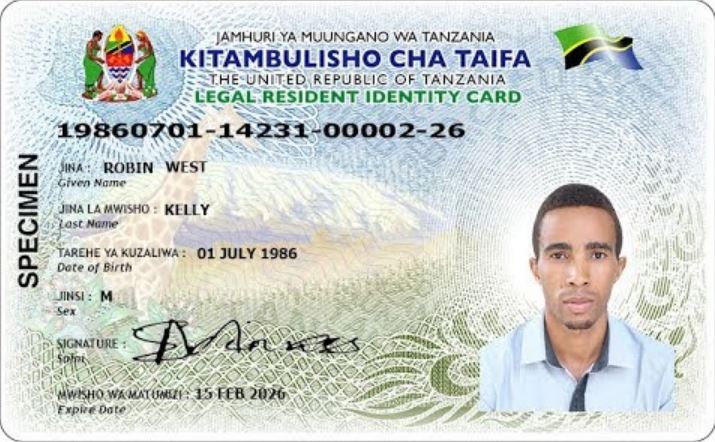 A simple method for obtaining your NIDA number
The National Identity Authority (NIDA) would like to make all citizens aware that the service of acquiring a National Identity Number (NIN) can be done via a mobile phone. This is something that the NIDA would want to inform all citizens of. In order to make use of this Service,
Dial 152 00 #
Pick option number 3 (Employment and Recognition)
Choose number 2 (NIDA)
Please provide all three of your registered names (Ex. Dan John Sele)
In the space provided, type in the telephone number that was provided on the application (Ex. OXXXXXX)
Agree.
Jinsi Ya Kupata Namba Ya Nida Kwa Kutumia Simu yako
This service is currently available to Airtel and Vodacom users. For further contact: Call: 0 759 102010/ 0765 201020/ 0673 333444/ 0800758888, Email: ntda.tanzaniaOnidago.tz