Miracle Thunder 3.02 Crack Download
Miracle Thunder 3.02 Crack Download -There are more than millions of mobile phone models that are supported by the Thunder Edition of the Miracle Box. The Miracle Box is the only comprehensive solution for repairing smart phones. It is able to fix issues that you are having with your Android smart devices, such as Flashing Firmware, IMEI Repair, and Sim Network Unlock, among other issues. Additionally, it enables you to circumvent the FRP lock on any and all of your Android devices.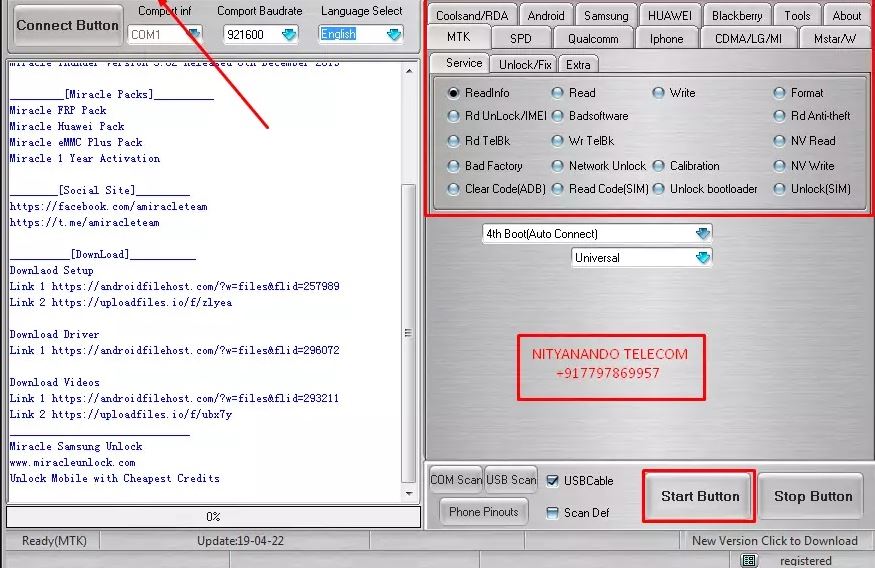 The Characteristics Of The Crack For Miracle Thunder Version 3.02
Providing support for Windows 10, 8, and 7
The very best tools for mobile use.
The selection of 40+ new boot was discretionary.
A new speedrun boot has been introduced.
There is now a new MediaTek boot option available for Android 10 devices.
There is now an additional Qualcomm boot option available.
There is now an additional Coolsand/Rda boot option available.
New Samsung factory reset protection (FRP) and stock firmware writing capabilities have been implemented.
New functionality for resetting the Huawei FRP and writing stock firmware has been introduced.
New Option for a Custom Boot File (also known as a da-file).
Added capability to unlock the device without wiping the data.
A new option for BlackBerry products and others.
RELATED: Infinity Chinese Miracle 2 SPD Tool Crack Free Download
Download Information
Miracle box 3.02
Miracle thunder 3.02 without box.
xtm miracle thunder 3.02 download.
miracle box crack download.
miracle thunder tool download.
File type zip 100MB.
Miracle Thunder 3.02 Pre-Requirements:
Downloaded the most recent tool from Miracle.
A portable computer, such as a laptop or desktop.
A Cable for USB
Drivers for either MediaTek USB VCOM or Spreadtrum
The most recent version of the firmware for your chosen device
A full backup before even beginning the process of installing the latest firmware.
Installing the Crack for Miracle Thunder 2.82 Without a Box
Installing the Crack for Miracle Thunder 2.82 Without a Box
Installing the Octopus Box Samsung Software version 4.0.0 Latest Version requires the following procedures to be completed.
Find a file ending in.exe and download it.
It can be extracted with any RAR extractor, such as Winrar or 7zip or Winzip.
Find the file ending in ".exe," then click it twice to open it. (It will most likely be located in the Downloads folder on your computer.)
Note: Make sure you have administrator privileges before you run Miracle Thunder 2.82 Crack Without Box for Windows.
There after A modal dialogue box will show up. To successfully install the software, be sure to follow the on-screen directions.
It is planned to install the programme.
You can launch the application by selecting it from the Start menu (Windows 7) or the Start Screen (Windows 8). Alternatively, you can use the shortcuts on your desktop.