Z835 Zte Frp Bypass Tool Download
Z835 Zte Frp Bypass Tool -Are you looking for a free download of Z835 ZTE FRP Bypass Tool? If that is the case, I'd want to take this opportunity to thank you for reading this piece. In this article, you will find all the information that you need to know about Zte Frp Bypass Tool Free Download, along with download links that are guaranteed to work each and every time.
We will walk you through the entire process of downloading the program all the way up to the installation guide with step-by-step instructions that are simple to understand. If you think a friend may benefit from reading this article, please ask them to forward it to you and let us know in the comments area how useful you found it.
ZTE FRP Remover Tool is a small application that was developed by Thach Thong for use on Windows computers. This tool was created to enable users to easily remove or bypass the FRP Protection from their ZTE devices in a short amount of time with the help of its straightforward and user-friendly interface.
Factory Reset Protection is a security measure employed by most mobile phone manufacturers, including ZTE, to ensure that someone cannot simply wipe and factory reset your phone if it has been lost or stolen. However, this is not always the case, right? Sometimes we would find that we had forgotten our password, which led us to wind up in the same scenario as before.
The ZTE Factory Reset Protection Remover Tool, on the other hand, makes it possible for you to quickly and easily disable this security feature on your ZTE handset. After that, you will have the option to delete all of the data from the ZTE phone in order to return it to its factory settings.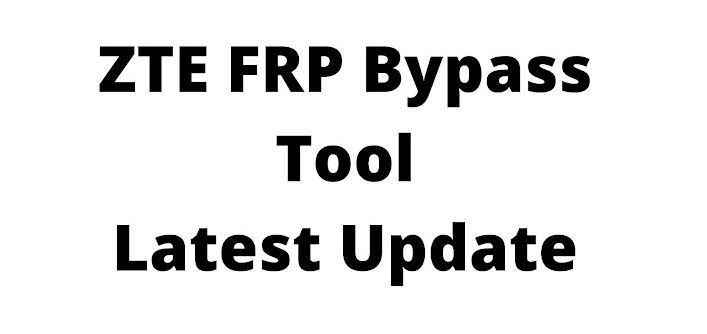 Z835 Zte Frp Bypass Tool Download
Compatibility: The ZTE FRP Remover Application has been tested and proven to work flawlessly on Windows XP, Windows Vista, Windows 7, Windows 8, Windows 8.1, and Windows 10. (32 bit and 64 bit).
ZTE's FRP Removal Software
Package Name: ZTE FRP Remover.zip
ZTE FRP Remover Tool is an alternative name for this tool.
Package Version: v1.0
Package Size: 1.3 MB
Z835 Zte Frp Bypass Tool Download
Credits: Thach Thong is responsible for the creation and distribution of the ZTE FRP Remover Toolkit (developer). The developer, Thach Thong, deserves all the praise for making the program freely available to everyone.