Quillbot Paraphrasing Tool | Quillbot Review
Quillbot Paraphrasing Tool | Quillbot Review -As a result of developments in AI technology, today's software possesses capabilities that, just a couple of decades ago, we simply could not have conceived of. However, for every AI-powered tool that proves to be genuinely helpful, there is at least one other application that falls short of expectations in terms of its performance. How accurate is the AI writing and paraphrasing tool Quillbot, and does it live up to the claims that have been made about it?
The purpose of this Quillbot review is to investigate exactly what Quillbot is, how it operates, and the capabilities that it possesses. We provide a detailed breakdown of the pricing of Quillbot as well as other options that you should be aware of.
Quillbot Paraphrasing Tool | Quillbot Review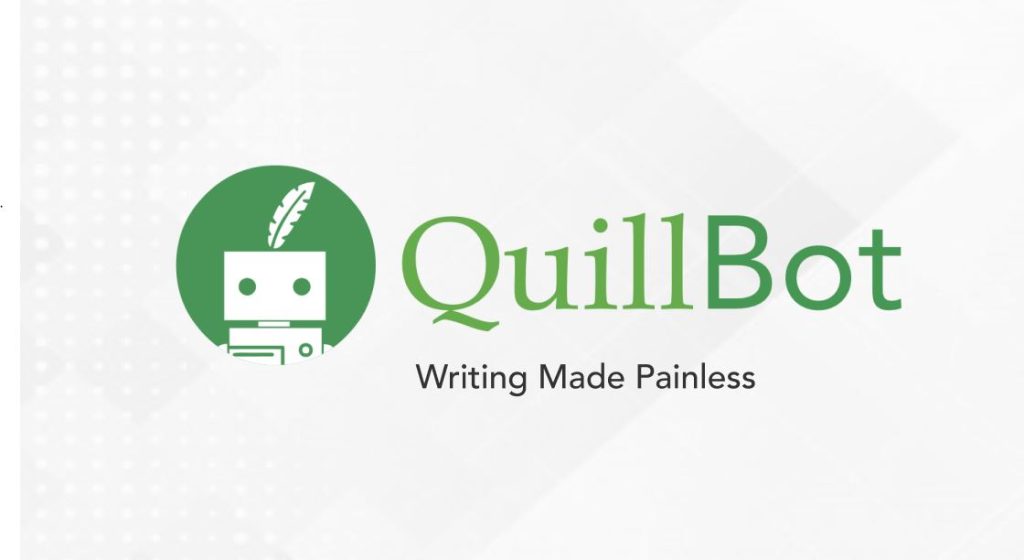 What is Quillbot Paraphrasing Tool?
The artificial intelligence-driven writing tool known as Quillbot possesses a number of essential features and capabilities. Its major function is that of a rephrasing tool that, through the application of artificial intelligence, rewrites what you have written using a variety of alternative formats.
Let's begin by taking a more in-depth look at each of Quillbot's primary capabilities in turn.
Quillbot Paraphrasing Tool | Quillbot Review
Quillbot Grammar Checker
Incorrect use of grammar, spelling, or punctuation is one of the quickest ways to divert a reader's attention away from the message you are trying to convey through your writing. There is a free grammar and punctuation checker tool available on Quillbot.
There is no question that this is a helpful tool; nevertheless, it is likely that the majority of authors already have access to a grammar checking service such as Grammarly or ProWritingAid. It is difficult to conceive that there are a great number of people who hear about Quillbot who do not already have a solution for checking their grammar in place.
Checker for Plagiarism Developed by Quillbot Paraphrasing Tool
Even while the field of academic writing is where plagiarism checkers are most useful, that does not mean that it is the sole application for them. You might wish to double verify that you have not inadvertently used any of the stuff that you have read elsewhere in your own writing, for instance. Another possibility is that you had some written content, such as a blog post for your author website, written by a third party. In circumstances like this, it's a smart idea to double check that the content you're paying for hasn't already been published elsewhere.
A Quillbot Paraphrasing Tool to do the Summarizing
The summarizer tool that Quillbot offers is without a doubt one of the most fascinating aspects of this program. Every author is aware that the caliber of the research they conduct plays a significant role in the book that they produce in the end. This is the true for authors of both works of fiction and nonfiction equally.
Authors of nonfiction, for instance, are expected to have an in-depth knowledge of the topics they cover. It is vital to read a lot in order to have a good hold on the issue at hand and understand it well enough to offer some type of unique twist or perspective on the body of knowledge that is currently out there. Reading a lot also helps you comprehend the topic well enough to be able to deliver it.
In a similar vein, the amount of detail that fictional works contain can make or break their success. In the event that you are writing about a subject or region that you are not intimately familiar with, it is imperative that you become as familiar with it as possible in order to provide an immersive degree of detail for your reader.
Quillbot Paraphrasing Tool is able to use AI to sift through piles of reading material, summarize their most important points and discoveries, and provide recommendations for further reading. When using this method, it is almost as if you had a virtual research assistant helping you with your task.
Who was the genius behind Quillbot Paraphrasing Tool?
When compared to the teams behind many of the other authoring software tools currently available on the market, Quillbot's is one of the largest.
This truth, on its own, is neither positive nor negative. On the one hand, it's possible that a more thorough final product might result from a larger crew. On the other hand, in order to pay everyone on a larger staff, you need to generate more money.
In spite of the fact that it is quite huge, one aspect of the Quillbot Paraphrasing Tool team that provides comfort is the kind of individuals that the firm chooses to employ. Quillbot is being developed by a diverse group of people, some of whom are research scientists and others who are linguists. This suggests that it is the kind of technology that could benefit from the input of specialists.
How much does it cost to buy Quillbot?
There is a free version and a paid version of the Quillbot writing app available for you to use if you think it could be helpful to your writing process and you like the sound of what Quillbot has to offer. The changes between the free and paid versions of Quillbot are outlined here, along with the price of the paid version.
The free edition of Quillbot restricts the number of accessible paraphrasing styles to a maximum of 125, and it only allows you to rephrase up to 125 words. You are permitted to summarize an amount of study up to 1200 words.
With the premium edition of Quillbot, you may effortlessly rephrase passages of text of any length. The summarizer tool has a maximum capacity of 6000 words. You will also gain access to a variety of paraphrase styles and a plagiarism checker when you complete this achievement.
If you are interested in making an investment in Quillbot, the only way to access the tool is through a subscription. You can choose between the following three alternatives:
A monthly subscription to Quillbot is available for $19.95 per month.
6 month A subscription to Quillbot is available for $79.95 every six months.
A subscription to Quillbot for a year costs $99.95
In general, we are of the honest opinion that the monthly cost of the Quillbot subscription is high and is not justified by the capabilities that is provided. If there were more perks included for the authors, perhaps the price would be seen as more reasonable.