Fans praise Tems for Black Panther 2 soundtrack
Fans praise Tems for Black Panther 2 Soundtrack -Temilade Openiyi, better known by her stage name Tems, is a Nigerian singer who has won multiple awards. She was featured on the music for the Black Panther 2 trailer, which is another success for her.
Tems' cover of Bob Marley's "No Woman, No Cry" and Kendrick Lamar's "Alright" were the songs that provided the soundtrack for the trailer, which was published on Sunday.
This news arrives just a few weeks after Tems made history by becoming the first female singer from Nigeria to win the BET International Act award.
Following the dissemination of the promotional video, followers of the singer have flocked to Twitter to congratulate her on her most recent accomplishment.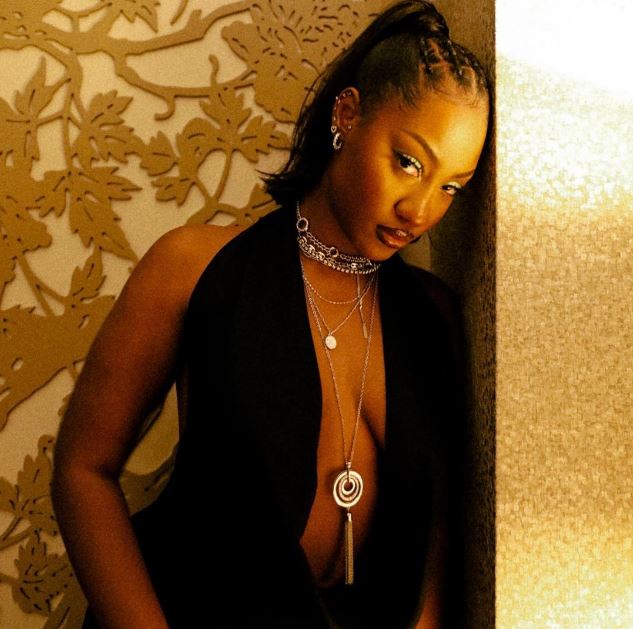 Fans praise Tems for Black Panther 2 soundtrack
WAKANDA FOREVER pic.twitter.com/ozNVPsFQRm

— Marvel Studios (@MarvelStudios) July 24, 2022
Tems has been featured on Future, Drake, Beyoncé's album and now Soundtrack on Wakanda Forever. Tems is highly blessed. #Tems

— Idowu (@maloms) July 24, 2022
Tems is on Beyoncé's Album & on the Soundtrack of Black Panther: Wakanda Forever.
THAT'S A STAR RIGHT THERE !
THE LEADING FUCKING VIBE 🕊pic.twitter.com/QzwDPGYvZW

— Tems Updates (@temsszn) July 24, 2022
Official Trailer for BLACK PANTHER: WAKANDA FOREVER, featuring a cover of Bob Marley's "No Woman, No Cry" by @temsbaby 🤯 [via @Marvel] #SDCC2022 pic.twitter.com/B0SDwNGaU8

— The NATIVE (@NativeMag) July 24, 2022