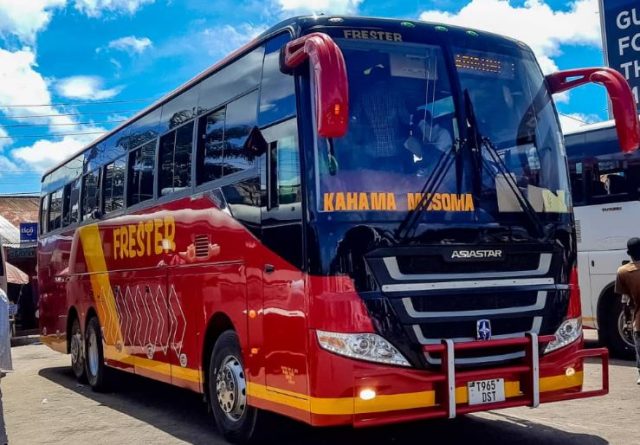 Nauli za Mabasi Tanzania 2022 | bus fares LATRA Tanzania
Buses have become one of the main means of transport in Tanzania to transport passengers from one area to another in and out of the country using road transport.
The following are the new bus fares in Tanzania. These are the bus fares for the year 2022 until another fare is announced by LATRA.
Nauli za Mabasi- Click to See PDF Files
1. DAR-ES-SALAAM-KWENDA-MIKOANI Download
2. DAR-ES-SALAAM-KWENDA-MIKOA-MIPYA Download
3. ARUSHA-NAULI-ZA-MABASI Download
4. DODOMA-NAULI-ZA-MABASI Download
5. GEITA-NAULI-ZA-MABASI Download
6. IRINGA-NAULI-ZA-MABASI Download
7. KAGERA-NAULI-ZA-MABASI Download
8. KATAVI-NAULI-ZA-MABASI Download
9. KIGOMA-NAULI-ZA-MABASI Download
10. KILIMANJARO-NAULI-ZA-MABASI Download
11. LINDI-NAULI-ZA-MABASI Download
12. MANYARA-NAULI-ZA-MABASI Download
13. MARA-NAULI-ZA-MABASI Download
14. MBEYA-NAULI-ZA-MABASI Download
15. MOROGORO-NAULI-ZA-MABASI Download
16. MTWARA-NAULI-ZA-MABASI Download
17. MWANZA-NAULI-ZA-MABASI Download
18. NJOMBE-NAULI-ZA-MABASI Download
19. PWANI-NAULI-ZA-MABASI Download
20. RUKWA-NAULI-ZA-MABASI Download
21. RUVUMA-NAULI-ZA-MABASI Download
22. SHINYANGA-NAULI-ZA-MABASI Download
23.SIMIYU-NAULI-ZA-MABASI Download
24. SINGIDA-NAULI-ZA-MABASI Download
25. SONGWE-NAULI-ZA-MABASIDownload
26.TABORA-NAULI-ZA-MABASI Download
27. TANGA-NAULI-ZA-MABASI Download